Adjustable clamp attachment with locking pads
17 January 2019
This clamp attachment is used in the factory, warehouse and production environments to lift and handle a wide range of vessels.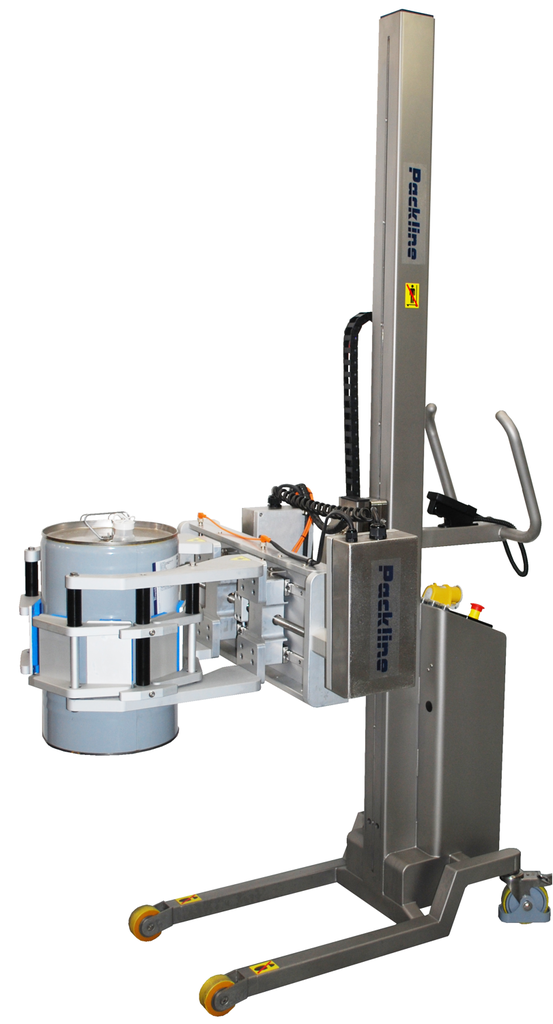 The fully-motorised clamp attachment can lift, lower and rotate the loads as well as assist in filling and emptying the vessels.
The attachment pads have been specifically designed and developed such that they enable the operator to lift and handle a wide range of containers and drums. This includes the pads being swivel mounted and strategically positioned to cope with the wide and varied range of tasks.
The containers and drums are securely gripped by the external diameter. The clamping and release actions are complemented with a safety mechanism in the form of a torque limiter which ensures that the pads do not over or under tighten.
Stainless steel
Constructed mainly from stainless steel, this lifter is suitable for many industries including automotive, aircraft, printing and mechanical engineering as well as hygienic applications within cosmetic, pharmaceutical and food manufacturing.
These features combine to allow the operator to lift, transport and handle containers and drums with complete confidence and safety.
The attachment is backed up by a full bespoke design service so ensuring that the right solution can be made to suit most lifting requirements.
All Packline attachments are fully interchangeable and can be easily fitted or removed from any model of 'Compac' lifting machine that is fitted with the attachment quick release system.
Specifications:
• Lifting capacity: 225kg maximum
• Safe Working Load: 100kg
• Minimum container diameter: 300mm
• Maximum container diameter: 450mm
• Minimum container length: 280mm
• Main materials: Anodised Aluminium 6082/T6. Stainless Steel, 303/304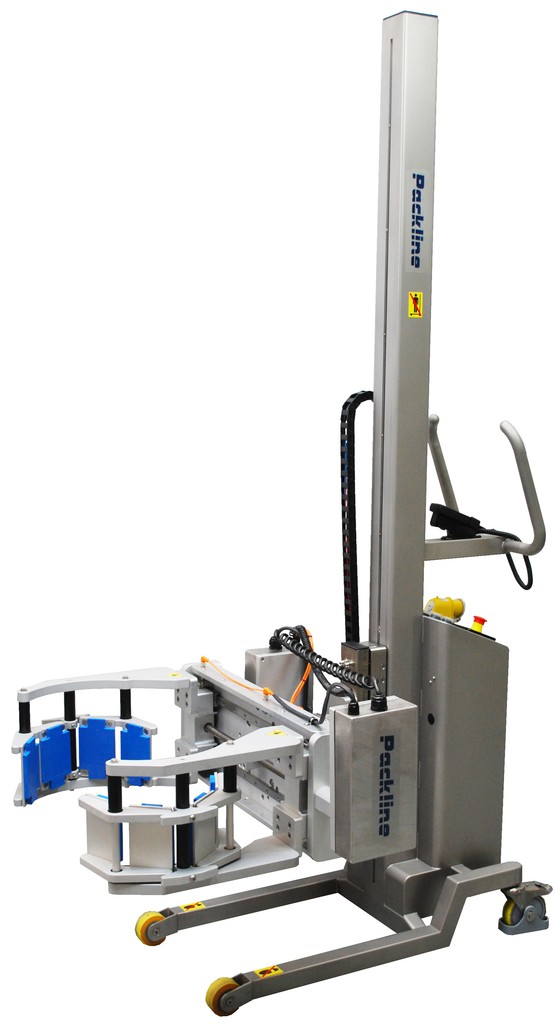 OTHER ARTICLES IN THIS SECTION