LATEST NEWS
CBI says Government's delay to Brexit vote is a blow
11 December 2018
Carolyn Fairbairn, CBI Director-General, said: "This is yet another blow for companies desperate for clarity. Investment plans have been paused for two and a half years. Unless a deal is agreed quickly, the country risks sliding towards a national crisis.
[Read More]
17 December 2018
Rubb has designed, manufactured and delivered a warehouse storage facility for racking and food packaging at a farm in Oxfordshire, UK. [Read More]
SAFER LOGISTICS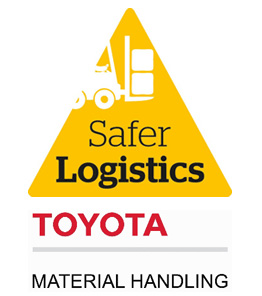 Boost your safety with the Safer Logistics Campaign
Following the successful launch of the Safer Logistics Campaign, Handling & Storage Solutions will continue its bid to promote health and safety awareness in logistics to an even wider audience...
LATEST VIDEOS
INDUSTRY UPDATE