Interroll expanding production
09 January 2019
Interroll is creating additional capacities in order to be well-equipped for growing customer and user demand for conveyors and sorters, as well as for additional products.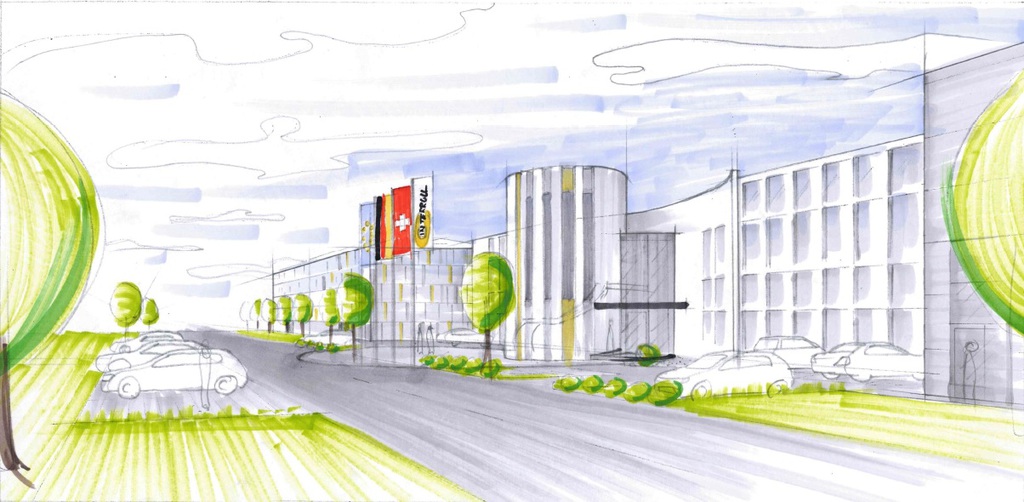 A new factory is being developed in Kronau, Germany, in the greater Karlsruhe area, with a production area of approximately 15,000 square meters. The company is investing a total of around €40 million in stages, and completion of the factory is planned by the end of 2020.
In addition to solutions such as the Modular Conveyor Platform (MCP), Interroll will launch innovative products and solutions in the area of conveyors and sorters in the first quarter of 2019.
"Interroll is taking into account the high growth momentum for conveyors and sorters by choosing to develop a second, significantly bigger factory in Kronau. In this way, we are securing fast delivery times for our customers and end users well into the future," says Jens Strüwing, Executive Vice President Products and Technology in the Interroll Group.
Effective emergency measures have been introduced at the Sinsheim site in order to increase production capacities; these measures will remain in place until the new factory opens in Kronau. The planned investment volume will be provided in stages and will amount to approximately €40 million. The project comprises a new production area of around 15,000 square meters and 1,700 square meters of office space.
"With the new factory, we are not only creating new capacities. We are also completely restructuring our production priorities," says Strüwing.
"This means that we are doubling our production space for conveyors and sorters in Europe and investing specifically in a higher level of automation."
According to the plan, conveyors, such as the MCP will be assembled in Kronau. The capacities that this frees up in Sinsheim will then be directed toward the expanded production of sorters.
The new factory will also be home to the global Centre of Excellence for conveyors.
OTHER ARTICLES IN THIS SECTION