New anti-fatigue matting promises better comfort for standing workers
08 August 2018
The 570 De-Flex from Notrax is a 45x45cm rubber tile that is said to hit the right balance of comfort, safety and flexibility.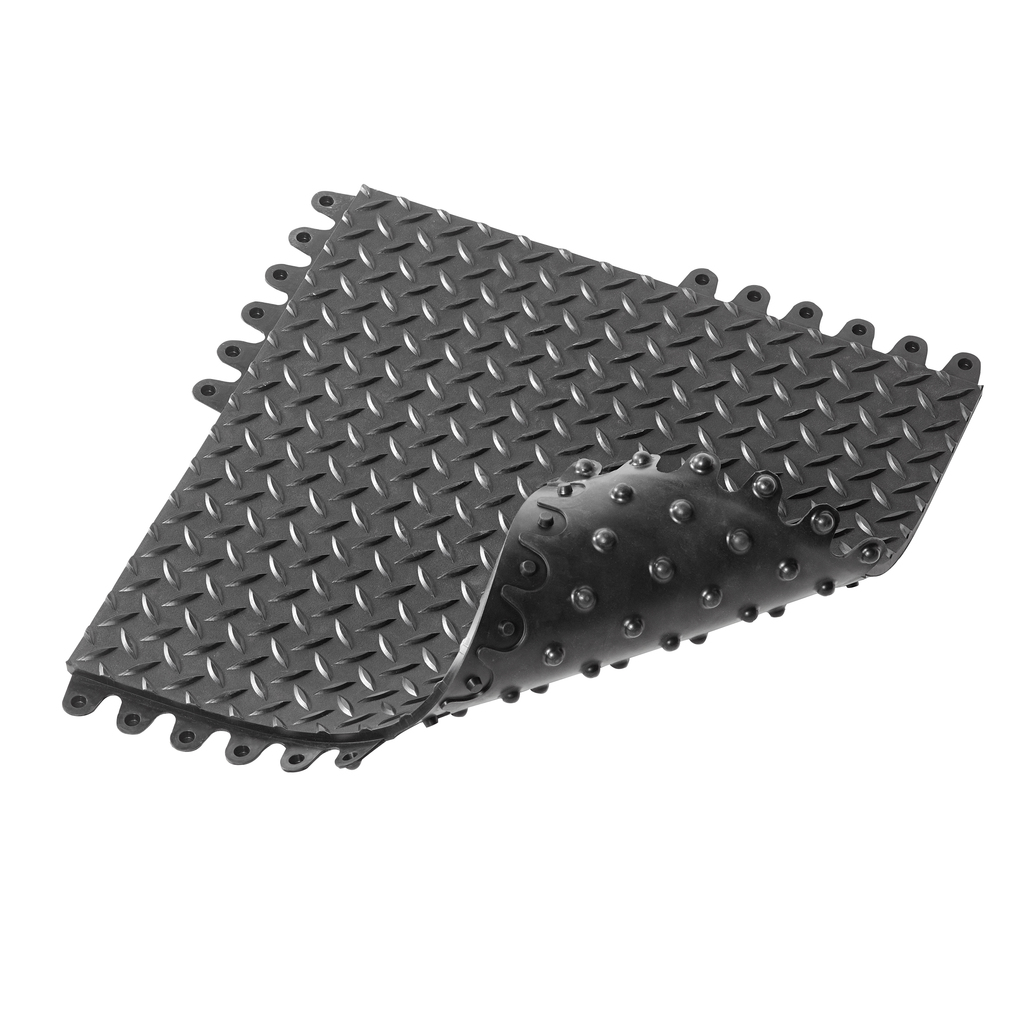 144 hard bulleted domes beneath the surface force the mat to continually bend and "flex" with every movement. The domes allow the mat to bend and "flex" with every movement while distributing weight evenly to allow the worker to stand upright and steady. The 19 mm thick platform elevates and insulates the worker from the hard ground.
The 45x45cm modular rubber tile is designed to be easily assembled for coverage of large areas, around corners and long aisle solutions. The tiles are laid and double-locked together. The connection is seamless and does not impact the level of comfort even on the connection points. The double-lock system is strong and is said to hold in difficult conditions.
The tiles weigh 3.3kg each.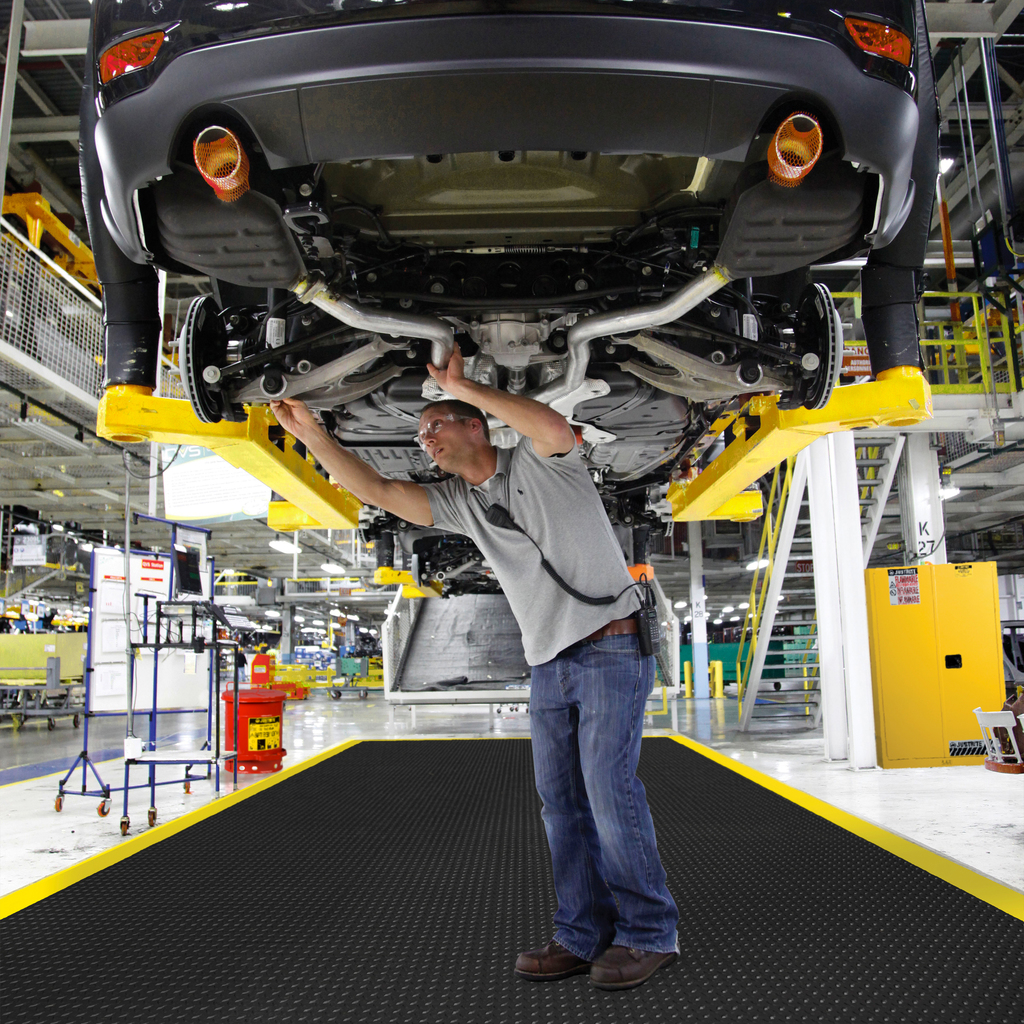 The company made 6 variations. It is available in a range of specialised rubber compounds for general purpose applications, resistance to industrial oils, ESD static dissipative and fire retardant applications. Also available with Grip Step II for extremely slippery areas.
The tiles are made from a durable rubber compound that provides a natural rebound resilience and creates an energising rebound effect or "deflection" that stimulates automatic balance checks to improve posture and constant micro movements to maintain blood flow.
The company adds: "Too much cushioning can have a negative effect. Too great an amount of softness or "give" will actually cause excessive fatigue because it overworks the muscles. Think of it like jogging in soft sand as an extreme example of this concept."
OTHER ARTICLES IN THIS SECTION