Chipboard manufacturer replaces diesel powered trucks with lithium-ion models
05 June 2018
Kalmar has concluded a deal with a Polish manufacturer of chipboard products for nine electric forklift trucks powered by lithium-ion batteries.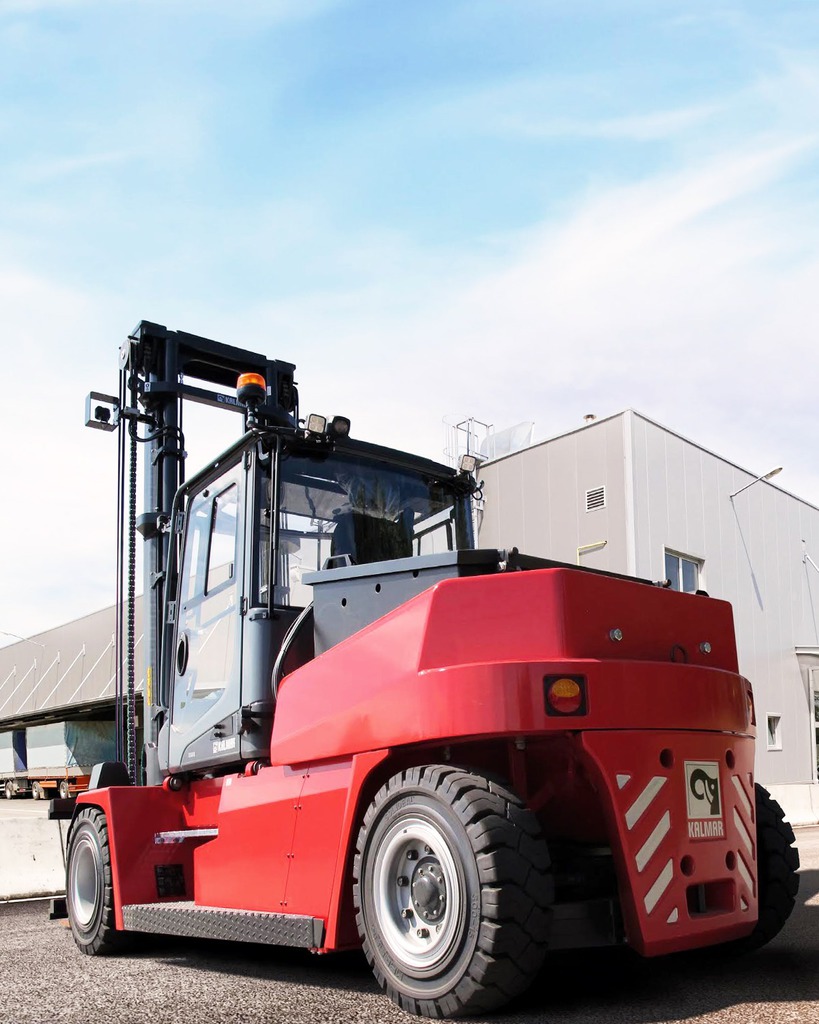 The electric forklifts will be used to handle chipboard products in the company's new production and storage facility opening in late 2018, which aims to use electric vehicles in place of diesel-powered machines wherever possible. Not only will electric equipment significantly reduce airborne emissions at the facility and cut operating and maintenance costs, but it will also reduce the risk of staining the wood products with dust from diesel engines.
Kalmar says its electric forklift trucks combine the performance of a powerful diesel truck but without the accompanying air emissions, noise and vibration. The operating cost is also said to be much lower than comparable diesel machines.
The trucks use the EGO cabin design, which features a driving seat that can be turned 180 degrees.
Because li-ionbatteries can be fast-charged during natural working breaks, the productivity of the forklifts is significantly improved. They also eliminate the need for frequent battery changes as well as costly additional batteries and battery replacement equipment. Because charging is emissions-free, the batteries can be charged anywhere in the facility, removing the need for expensive acid-protected charging areas. Furthermore, li-ion batteries are said to last three to five times longer than lead-acid batteries, are cooler and waste less energy in overcharge.
Peter Ivarsson, director, sales and marketing, forklift trucks, Kalmar: "This deal is significant as it is the first major order for our new eco-efficient electric forklifts. We want to develop industry shaping solutions that minimise the environmental impact of our customer's operations. Li-ion technology and electric drivelines in general benefit forklift customers in a huge variety of ways, from improving the eco-efficiency of their operations to boosting productivity and cutting maintenance and operating costs. It is thanks to the great cooperation between a number of highly skilled teams throughout Kalmar that we have been able to deliver a solution that meets the customer's needs precisely."
The order also includes the supply of two Kalmar terminal tractors.
OTHER ARTICLES IN THIS SECTION