Power boost for pallet trucks
03 August 2018
The new Curtis AC control systems for powered pallet trucks are designed to give top performance and safety at a very low price.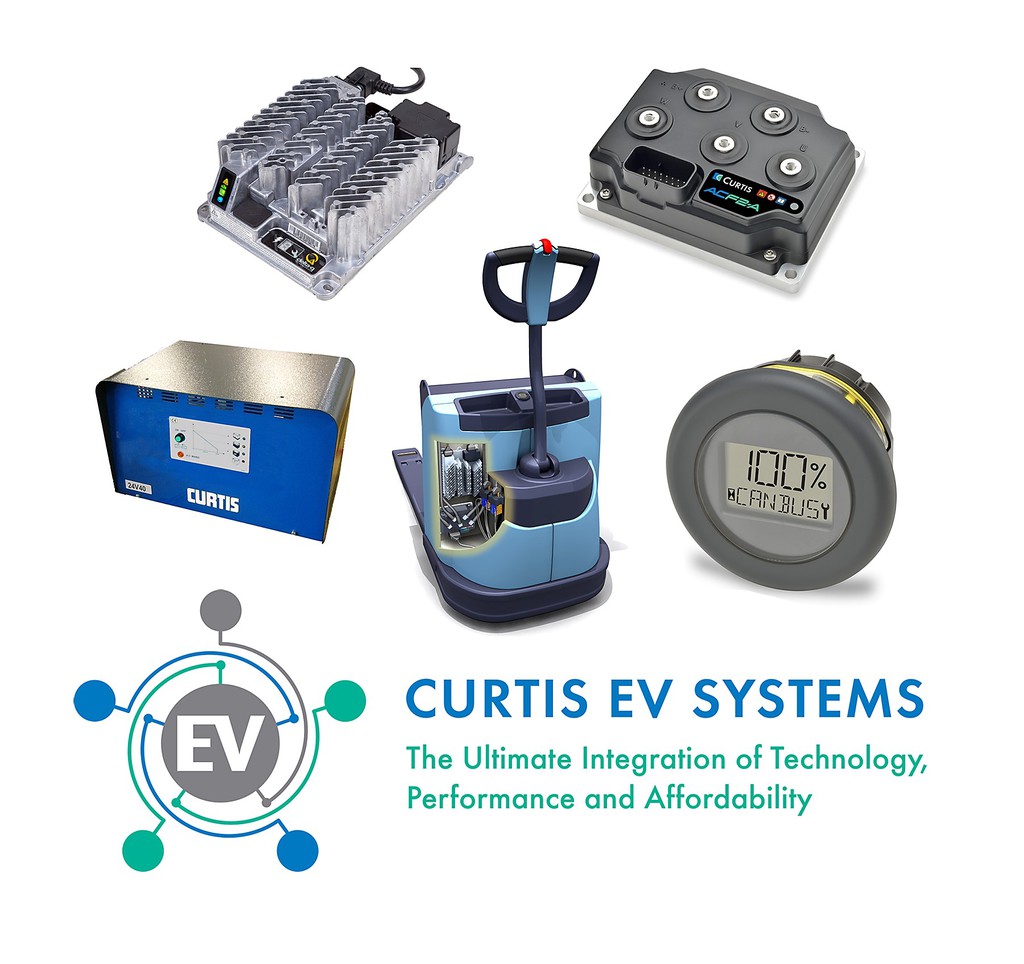 The latest addition to the Curtis AC speed controller family, the AC F2-A, provides a high specification packed with features and a big power rating - all at an exceptionally low price point, says the manufacturer.
This high performing smart design comes in a tough housing with a very small footprint, making it suitable for the harsh Class III Pallet Truck market.
Flexibility: fully optimised to perform either as a traction controller for 1.0 and 2.0 ton Class III powered pallet trucks, or as a traction or hydraulic pump controller on other types of battery powered vehicle. The ACF2-A's auto-characterisation allows simple on-truck pairing with any Induction and SPM motor types. Simply choose from a comprehensive library of induction motor types stored in the controller memory.
Safety: Exceeds global conformance requirements for EMC, functional and electrical safety, UL583 recognised and CE marked as a programmable safety device.
Durability: IP65 protection as per IEC60529 with 23-pin AMPseal I/O connector means its impervious to most oils, solvents, degreasers and other chemicals regularly encountered by industrial vehicles.
Multi-function I/O and comprehensive CAN master capabilities means it has 'CAN interpreter' capability allowing third party CAN devices using different protocols to work on the same CAN network.
This means engineers can work with their components of choice every time, eradicating the need for expensive and time-consuming modifications from a variety of manufacturers.
This same CAN master capability allows easy integration with typical battery management systems found on lithium battery packs and the high energy/slow discharge/low maintenance li-ion provides.
It can be used with Curtis' new 3140 CANopen gauge, which is specifically designed for the Class III market, providing OEMs with a low-cost, easy-to-read and completely flexible display option with out-of-the-box integration with the ACF2-A.
The new user-friendly Curtis Software Suite is a required element for customising any vehicle design incorporating the ACF2-A controller and 3140 display and will eventually replace the 1313 and 1314 programming tools. CSS provides new simplified ways to set up and work with the new devices, producing a vehicle that works exactly the way the OEM wants it to. VCL was already a fairly aeasy programming language to learn, and the new CSS software with VCL2 makes integrating CANbus devices even easier giving OEMs the ultimate vehicle control system.
01604 885201
OTHER ARTICLES IN THIS SECTION