First impressions at Linde World of Material Handling
11 June 2018
I am attending the Linde World of Material Handling exhibition in Mannheim today, and took a few minutes out from the hectic schedule to write up some notes on highlights so far.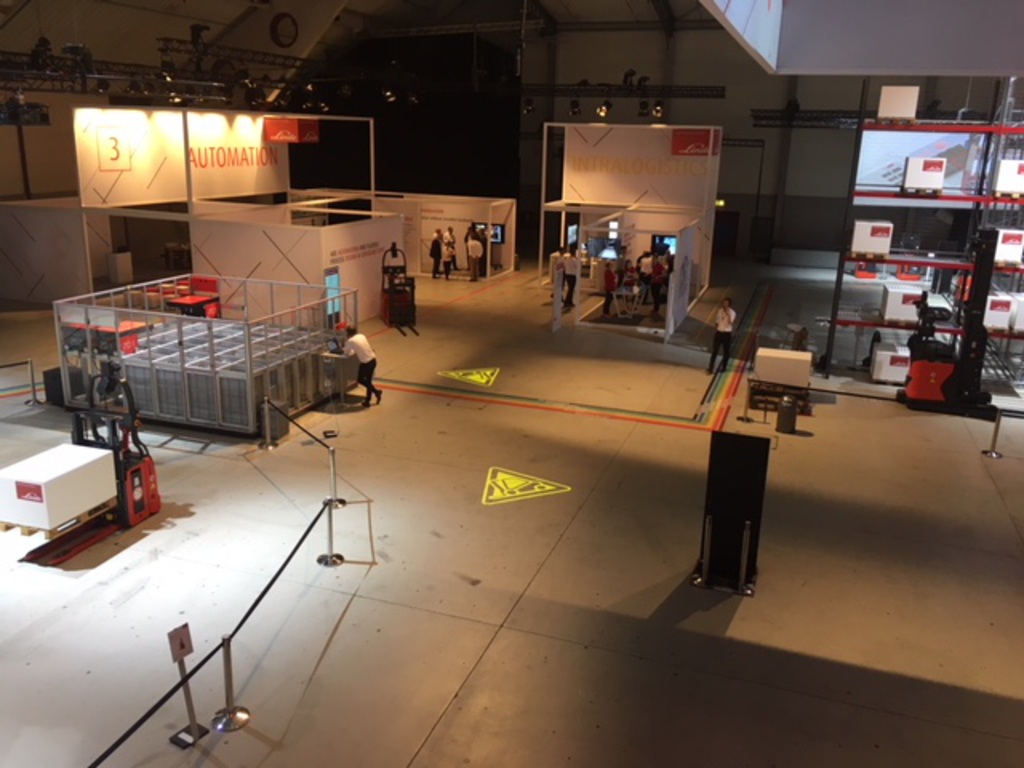 Keeping my nose to the ground, one Linde innovation looks like it could change the way warehouse managers regard floor tolerances for use with reach trucks.
The Active Stability Control (ASC) assistance system is designed to allow fast and safe driving in the high bays over uneven surfaces.
In narrow aisles when lifting heights up to 18 metres, bumps in the millimetre range can trigger dangerous fluctuations in the vehicle.
ASC is said to even out bumps in the ground between the left and right lanes of up to ten millimetres with sufficient safety distances.
This could save a lot of money in floor grinding and floor repair.
Safety message
Linde was the first forklift manufacturer to introduce the Blue Spot light technology, which has now become standard.
Linde's next move in this space is a projected forklift logo it is branding Truck Spot.
More to come
There will be much more to come to our website and to the pages of Handling & Storage Solutions, as Linde uses the exhibition to outline its latest thinking on lithium-ion and other energy sources, automation, digitalisation, fleet management and much else. Stay tuned!
OTHER ARTICLES IN THIS SECTION