Beyond block stacking
17 August 2018
A corrugated packaging solutions provider has upgraded its storage layout to introduce operational efficiencies.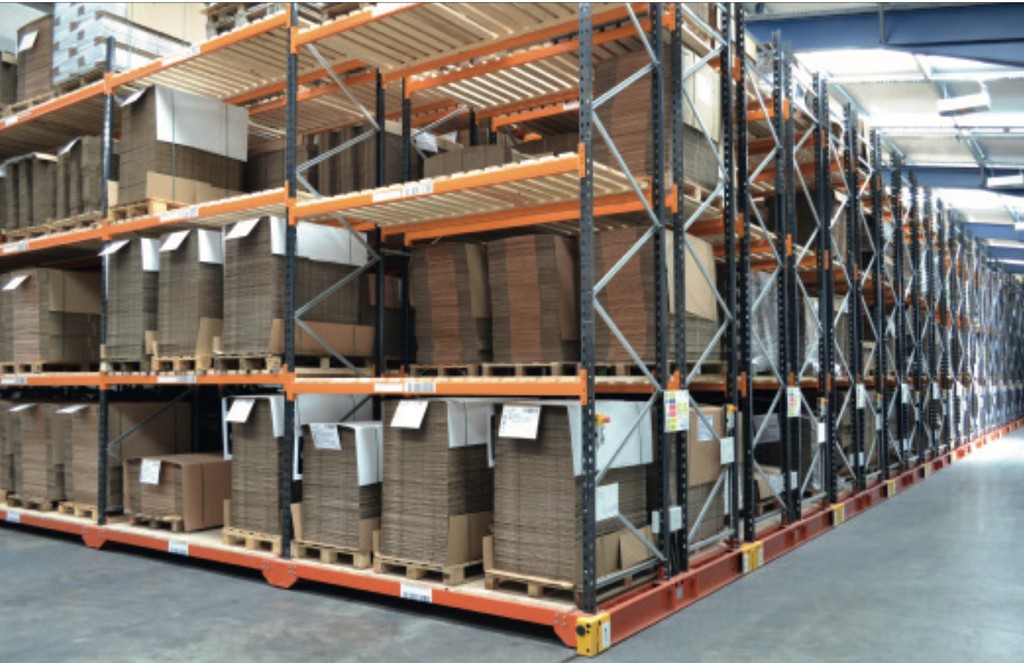 A key part of Durham Box's offering, is their ability to hold finished goods stock for their customers. This enables customers to create efficiencies in their own supply chain, allowing them to 'call-off' stock, as-and-when required, or to access stock in emergencies, i.e. at peak times or as a contingency. In accommodating this stock, Durham Box used block-stacking methods, where pallets would be stacked on top of each other, wherever there was space.
Not only did this result in double-handling, it created damage to stock and had a negative effect on warehouse efficiencies. As a further complication, finished goods were also being held off site in local temporary storage, adding cost and logistics issues. With space available to extend the existing premises a decision was made to build a warehouse extension and use it for finished goods storage, eliminating the need for off-site storage. To enhance efficiency, Durham Box looked at using pallet racking. Following supplier research, Link was contacted and asked to provide a solution.
Key Points
Increased supply chain and warehousing efficiencies.
Increased stock capacity.
Limited stock damage.
Improved stock taking.
Given the amount of storage required, together with the frequency of pallet access needed, Link recommended the use of a high density mobile pallet storage system.
The racking is mounted on electrical driven mobile bases, which move along rails installed in the floor screed. Movement of the mobile racks is controlled by a hand-held remote, or via buttons on the racking. A central control system monitors the status of the installation and the operation itself. The system also incorporates a host of useful features to aid efficiency, together with multiple systems to ensure operator safety.
To protect operators and products on the floor of any aisle being closed, each mobile chassis has a photoelectric sensor system operating at floor level along the edge of each aisle. The system is stopped if any of the sensors are activated.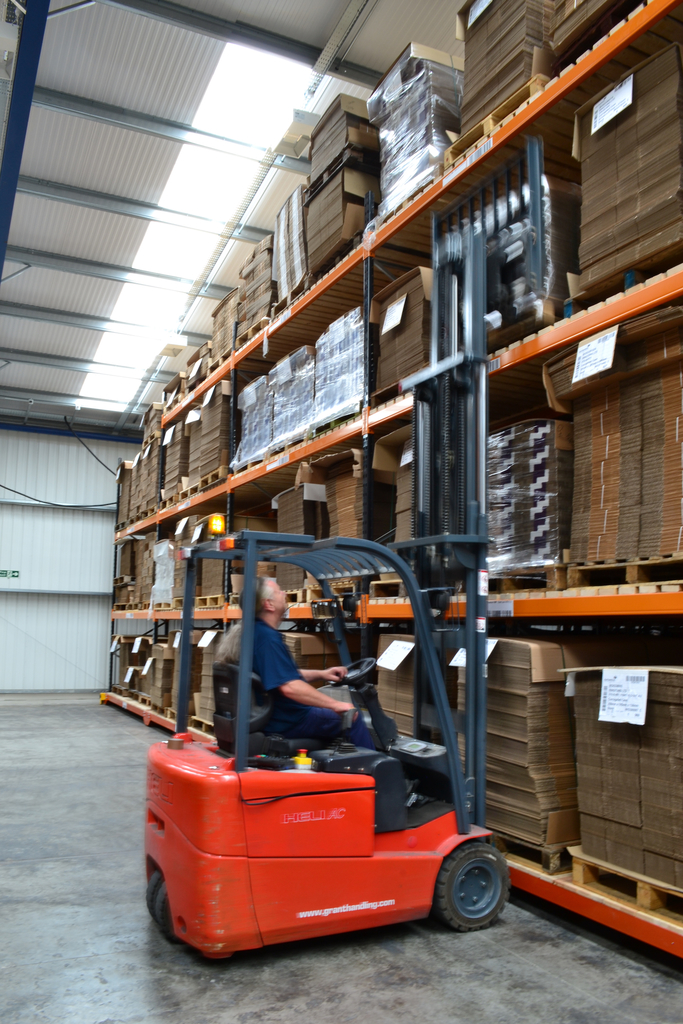 Photoelectric sensors also scan the the entry face and will automatically stop all movement of the bases, should a person or truck attempt to enter an aisle whilst the system is operating.
The main advantage of using mobile racking is that it increases the warehouse capacity by up to 100%, while providing unrestricted access to every pallet. To assist in building Durham Box's confidence in the mobile racking system, Link organised a visit to the British Geological Survey in Nottingham, to see a similar mass storage solution in situ.
Following site surveys, CAD drawings and subsequent revisions, the project progressed.
The final installation included 13 mobile bases (19m long) with static racking located at either end of the system, providing Durham Box with 2100 pallet locations. The frame heights differ along the length of the system, in order to match the eaves; which maximises storage capacity.
Dan Morris, commercial manager, Durham Box Company says: "Link's response to our requirement was very comprehensive. We had good quality answers quickly, which helped move the project forward within our required timescales. I expected Link to provide us with a professional job and that's exactly what they delivered."
Whittan is the UK's largest manufacturer and supplier of steel shelving, pallet racking and lockers. It owns the pallet racking brands Apex and Link; locker brands Probe and Link; shelving brands including Euro, Stormor, Stockrax, and Probe; as well as longspan ranges from Polypal, Apex and Link.
OTHER ARTICLES IN THIS SECTION