Lorries can't limbo - campaign emphasises
09 August 2018
Eddie Stobart has joined the campaign to prevent bridge strikes and reduce delays for road and rail users.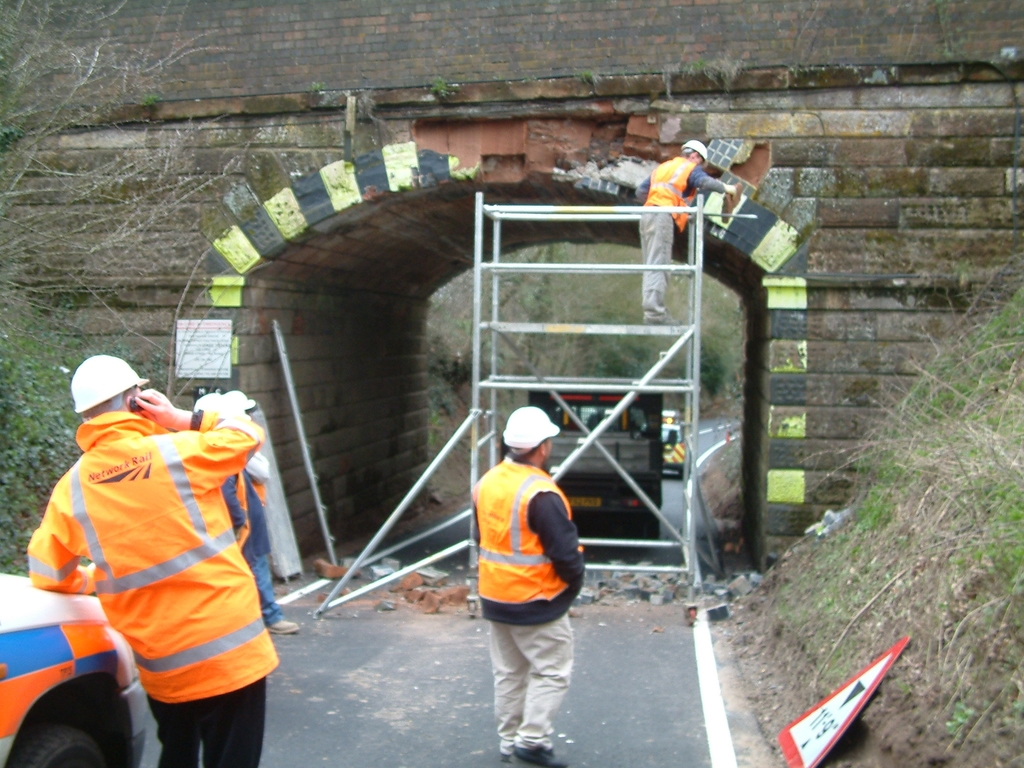 Statistics reveal many drivers are chancing it under railway bridges, with disastrous results.
With five bridge strikes happening across the country every day, Eddie Stobart is backing the 'wise up, size up' bridge strikes campaign, spearheaded by Network Rail, which aims to encourage drivers to fully understand the size of their vehicles and plan their route to avoid hitting low bridges.
Research carried out by Network Rail, revealed 43% of lorry drivers admitted to not checking the height of their vehicle before heading out, with 52% admitting to not taking low bridges into account when planning their journeys.
Eddie Stobart is educating its drivers on how to wise up and size up their lorry by using a toolkit provided by Network Rail, which offers advice on educating drivers around the impact of strikes. Network Rail hopes this toolkit will engage the wider industry and bring about behaviour change as it covers the risks of strikes and the consequences, new in cab equipment that can help drivers to make the right decision or tell them their height and signage to remind drivers at all points of their journey.
Following the announcement of these statistics in October 2017, Eddie Stobart has been working closely with Network Rail, and other leading haulage companies, to understand the underlying issues facing drivers and developing solutions that can help prevent bridge strikes happening – as statistics show the majority of vehicles that hit railway bridges are Heavy Goods Vehicles (HGVs).
Dave Pickering, COO at Eddie Stobart, said: "We are pleased to be supporting the 'wise up, size up' campaign and have already been working hard to educate our drivers on how important it is to know the height of their vehicles, as well as carefully planning their routes to avoid hitting low bridges.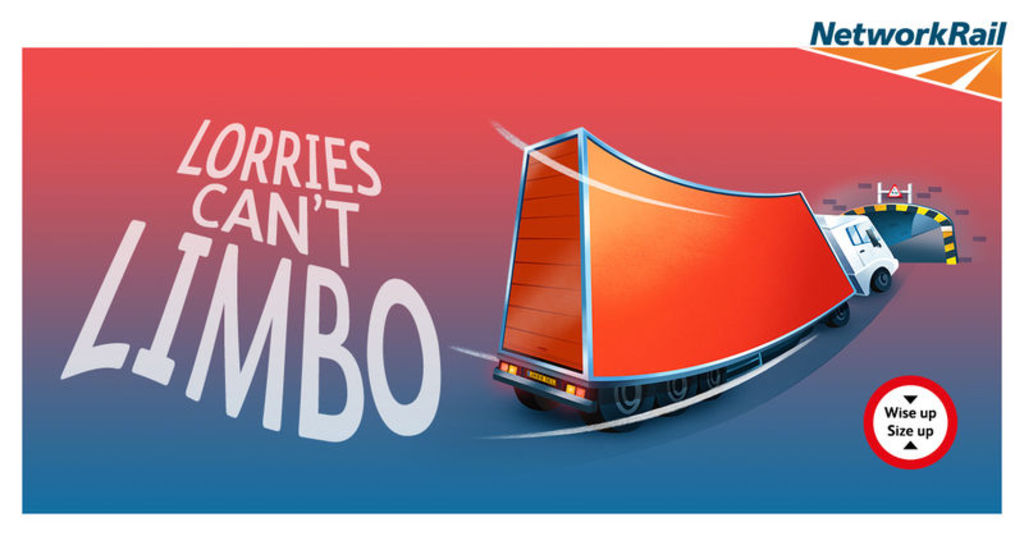 "By reminding our drivers of the correct behaviours to follow at multiple times during their shift, though branded posters and reusable coffee cups, air fresheners, key rings and vinyl stickers for their cabs, we hope to keep them 'bridge aware' at all points of their journey."
Sir Peter Hendy, chairman of Network Rail and a driver of a double decker bus himself, explains: "Size does matter when you're a professional driver in a heavy vehicle as not knowing the size of your vehicle or load could lead to a serious accident, and the loss of your licence.
"Through partnering with Eddie Stobart and other key haulage companies and trade bodies such as the Road Haulage Association (RHA) to spread our message, we aim to bring the issue of to the forefront of everyone's minds and reduce the number of bridge strikes.
"Every incident creates potential delay for tens of thousands of passengers and potential costs for taxpayers, and this is happening multiple times a day. It's only a matter of time before road or rail users are killed as a result. We need professional HGV drivers and their operator employers to get behind and support this campaign to eradicate bridge bashing."
To learn more and about bridge strikes and how you can report a bridge strike please visit: www.networkrail.co.uk/wiseupsizeup
OTHER ARTICLES IN THIS SECTION