We have lift off
12 December 2012
The inaugural lift for a Profi TI 100 tonne air operated hoist unit has been accomplished at the St Fergus gas terminal located near Peterhead on the North East coast of Scotland. This powerful hoist is one of the la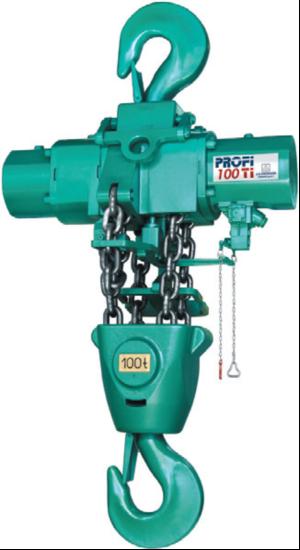 The inaugural lift for a Profi TI 100 tonne air operated hoist unit has been accomplished at the St Fergus gas terminal located near Peterhead on the North East coast of Scotland.

This powerful hoist is one of the latest pieces of heavy duty lifting equipment recently added to the JD Neuhaus hire range, and is believed to be one of the largest air driven hoists available for hire in Europe. It complements an extensive range of fully Ex rated JDN hoists, with lift capacities from 250kg up to 100 tonnes, now available from the rapidly expanding hire fleet at the recently opened JD Neuhaus service centre in Aberdeen.

The important operation of lifting a furnace from a dedicated low-loader unit within the live area of the St Fergus gas terminal was undertaken by Enermech, a specialist lifting company who have headquarters in Aberdeen.
OTHER ARTICLES IN THIS SECTION