Home
>
Parts performance improved
Parts performance improved
12 December 2012
Following a strategic review undertaken by logistics consultancy, Davies & Robson, Contour Aerospace has improved the performance of its spare parts service. Contour Aerospace creates high specification aircraft seating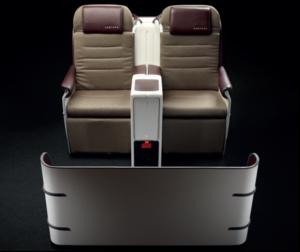 Following a strategic review undertaken by logistics consultancy, Davies & Robson, Contour Aerospace has improved the performance of its spare parts service. Contour Aerospace creates high specification aircraft seating and integrated cabin furniture.

Following the strategic relocation of its seating spare parts warehouse from Cwmbran to a facility close to Heathrow airport, Contour appointed Davies & Robson to conduct a supply chain review to explore further opportunities to improve the delivery of aftermarket parts to its customers.

Working closely alongside Contour's senior management to understand and agree key priorities, Davies & Robson identified a range of improvement measures including the introduction of enhanced supply chain key drivers and KPIs; the centralisation of the company's strategic purchasing functions; the application of work balancing techniques and changes in the warehouse layout to streamline operations; and the development of a responsive 'strategic stock' process.
RELATED ARTICLES
No related articles listed
OTHER ARTICLES IN THIS SECTION