Hoists facilitate crane repairs
15 January 2015
When the diesel engine of a deck crane failed, it caused major handling problems for an offshore platform operating in the Dutch sector of the southern North Sea, problems that were solved with the use of J D Neuhaus air operated hoists.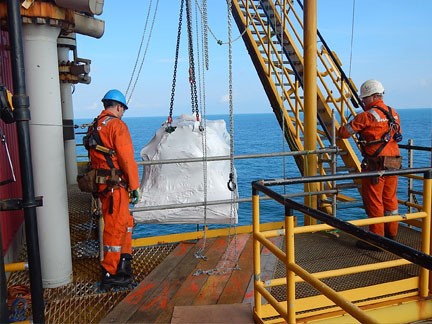 As the replacement engine was too large and heavy to be ferried by helicopter, a lifting device was needed that met requirements such as explosion-proof, lightweight and easy to handle to lift the replacement safely from the supply vessel.
The suitable lifting device was sourced from the J D Neuhaus range of air operated hoists available in the Gerritsen rental fleet: a Profi 2TI model with a lift capacity of 2t.
OTHER ARTICLES IN THIS SECTION