Seawater pump handling
18 May 2015
When the seawater pump on an offshore rig needed replacing, an air hoist supplied by materials handling specialists J D Neuhaus, was on hand to provide safe lifting of the components.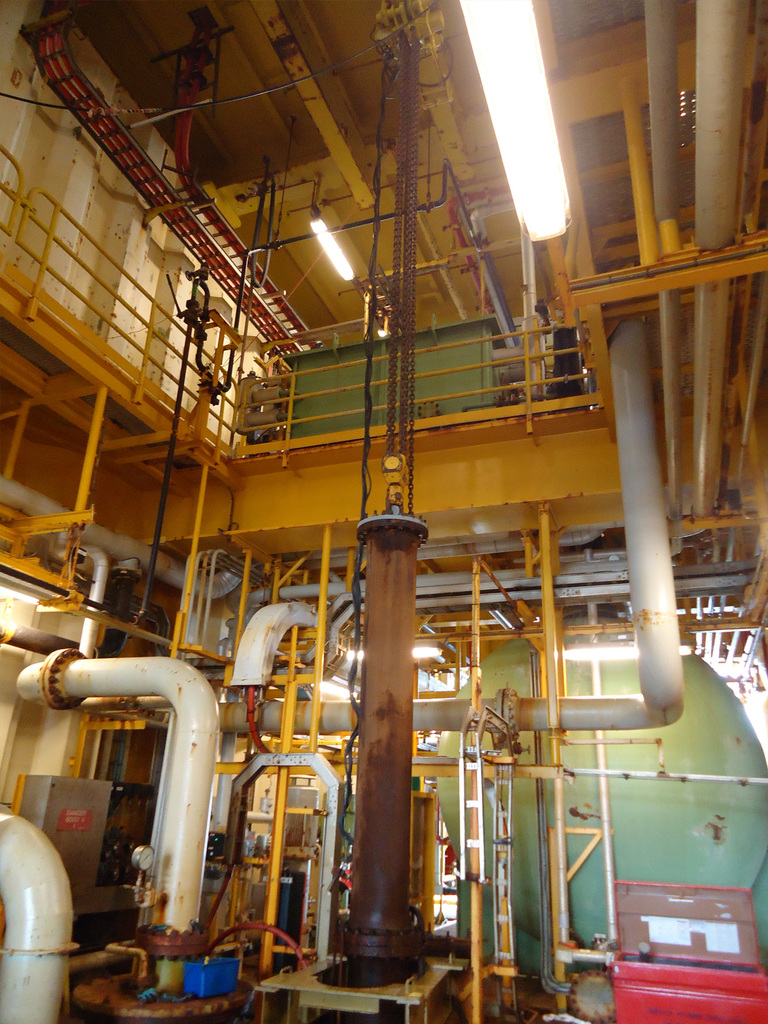 The maintenance, repair or even total replacement of the associated pumps and pipework in such locations is undertaken by Gerritsen On- & Offshore Services BV, with work recently carried out at a rig located in the southern North Sea. A four man team undertook the dismantling of one pump and pipework assembly out of the three similar installations in the pump area.
To handle the lifting and temporary storage of the components involved, an approximate 20m lift from sea level to an upper storage area was required. To undertake this task an air operated hoist model EH20 as manufactured by the J D Neuhaus company was utilised. This product offered a SWL capacity of 20 tonnes, providing intrinsically safe performance within such hazardous environments with appropriate Ex safety ratings for such work.
OTHER ARTICLES IN THIS SECTION