Home
>
Safe choice for spray booths
Safe choice for spray booths
08 March 2016
Air hoists from the J D Neuhaus Profi range have been successfully utilised within a paint booth to facilitate the movement of material in and out of the booth. Carried out by Engineered Lifting Systems (ELS), a major representative in the USA for the J D Neuhaus (JDN) range, the installation has helped to boost productivity.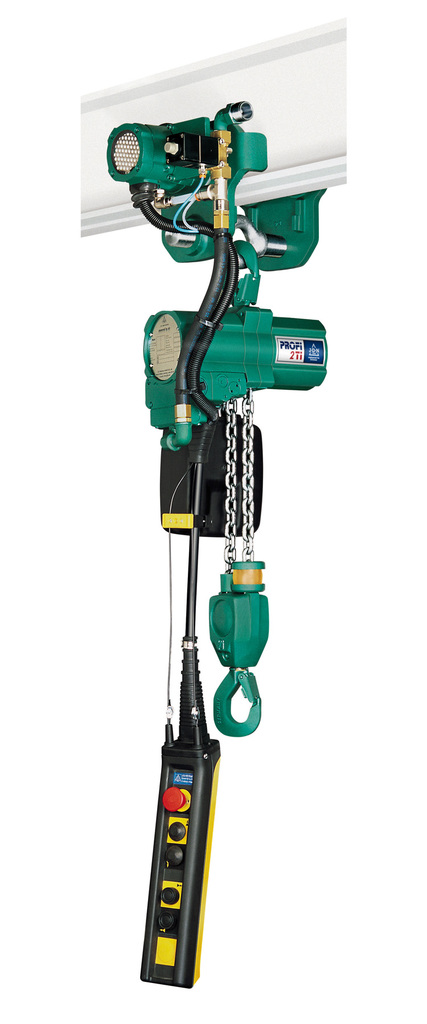 The handling of components, designated for spray booth coating operations, had previously been undertaken utilising two manually operated chain hoists located on an overhead rail running the full length of the booth. The hoists provided the necessary lift and full horizontal travel movements required for work pieces being sprayed, with all the manual actions necessary being undertaken by the spray booth personnel.
With individual loads of up to 2 tonnes being catered for, it was obvious that fully mechanised load movements would improve working conditions, increase productivity and potentially enhance finish quality.
The choice of air operation throughout (for both lifting and load horizontal movement functions) ensured that the new hoists covered NEC ruling requirements to meet or exceed NFPA 33 standards.
The JDN products have a European rating EX II 2 GD IIA T4 / II 3 GD II T4 as standard, providing safe operation within hazardous or potentially explosive atmospheres as can exist in spray painting operations. Even higher safety ratings can be accommodated where increased spark protection is specified to achieve the EX II 2 GD IIC T4 safety standard.
RELATED ARTICLES
No related articles listed
OTHER ARTICLES IN THIS SECTION