Engineered for extremes
06 May 2016
JD Neuhaus Profi TI range of air operated hoists have been engineered for extremes and can be safely operated even where hazardous working environments exist.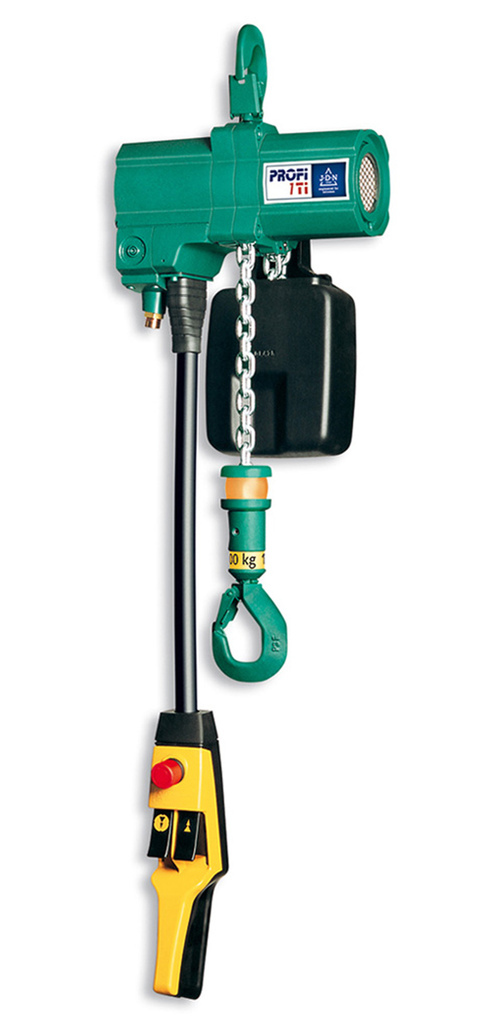 The compressed air supply, utilised for both power and control functions, does not initiate sparks, so hoists can be operated in potentially explosive atmospheres.
Standard versions of JDN hoists and crane systems (which utilise Profi TI hoists for lift operations) have the explosion protection / classifications and markings EX II 2 GD IIA T4 / II 3 GD IIB T4. Increased spark protection can be achieved, which involves copper galvanisation plating of the hoist bottom block and load hooks, together with fitting brass safety catches to achieve a rating of EX II 2 GD IIB T4. For explosion group IIC, the hoist horizontal movement trolleys incorporate running wheels and travel gearing which are manufactured in bronze for EX II 2 GD IIC T4 rating.
The Profi TI hoist range is described as the workhorse of the industrial and commercial world, providing lift capacities from 250kg up to 100 tonnes. The operating air supply can be set at 4 or 6 bar pressure, with a standard load lift height of three metres being provided throughout. Other optional lift height requirements can also be specified and accommodated as required.
OTHER ARTICLES IN THIS SECTION