Doosan launches 25 tonne forklift
12 October 2016
The launch of a 25 tonne counterbalance truck was one of the highlights of Doosan's IMHX presence in 2016.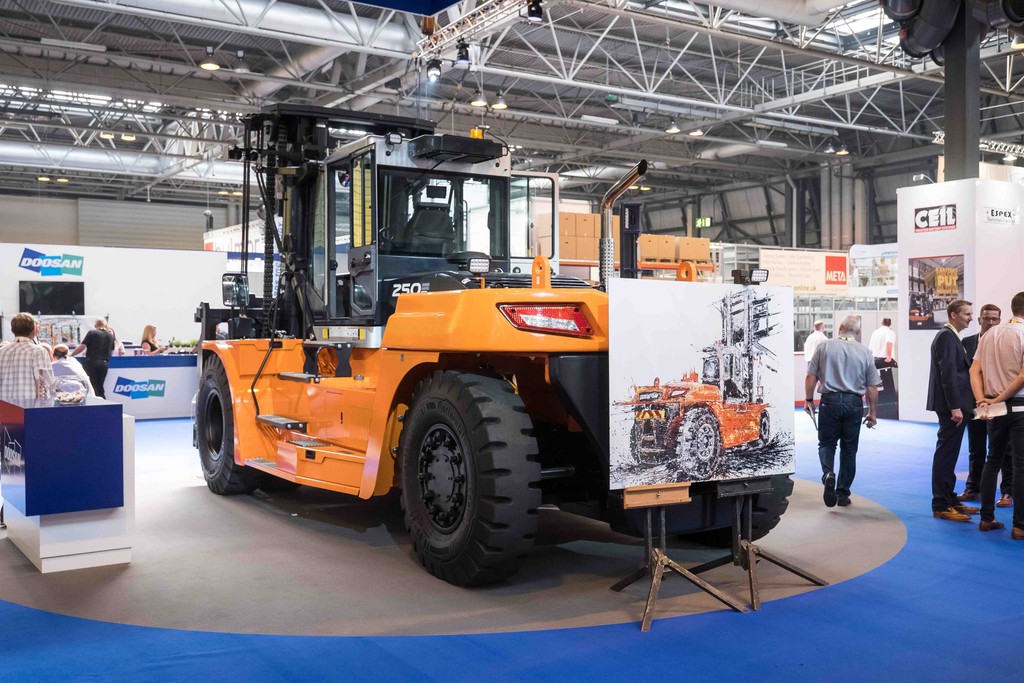 The manufacturer also showcased its latest range of 7-series forklift trucks, its Fleet Management System and spoke about the integration of dealer Rushlift into its offering following last year's acquisition.
Paul Watson, sales director, Doosan Industrial Vehicle UK says: "Doosan is one of the leading global manufacturers of forklift trucks, but since our acquisition last year of Rushlift, the UK's leading national independent service provider, we can now provide direct manufacturer sales, nationwide service, short and long term rental, in-house finance and the best fleet management system in the industry.
"In addition to this, Doosan continues to be in the fortunate position of having the best dealer network in the country, who are able to provide the best local service from their local depots, and are able to respond better to the needs of local businesses, than most centralised call-centres."
The new Doosan 25-tonne diesel forklift is suited to the steel industry, ports, container and cabin handling and heavy manufacturing industries. The truck that was on display at IMHX was the first in the UK or Europe, and has been sold to General Electric at Heathrow.
Watson continues: "We are also showing for the first time at a UK exhibition, our latest 3 and 4 wheel electric trucks powered by 48-volt and 80-volt systems. These models have some of the most innovative safety features fitted as standard, such as an automatic electronic parking brake, precise programmable finger-tip controls and the new Guardian Stability System, which includes automatic slowdown when turning in corners to help prevent tip-overs, an unlimited ramp hold function and the Doosan Operator Sensing System."
OTHER ARTICLES IN THIS SECTION