High levels of hygiene
06 December 2016
JD Neuhaus can provide a host of hoist solutions for working environments that demand high levels of cleanliness and hygiene.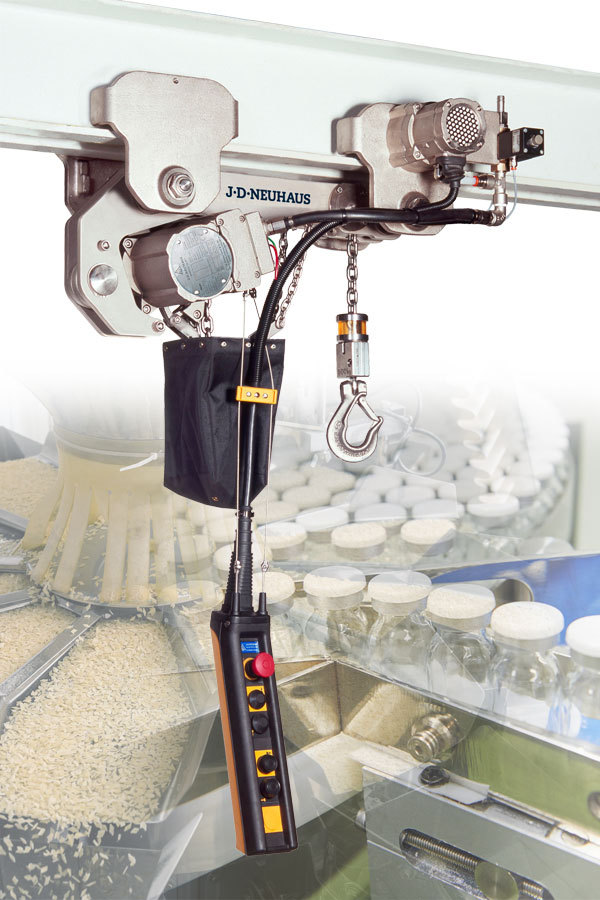 Industries such as food, beverage, pharmaceutical and chemical must all conform to strict regulations when it comes to clean working practices. JDN has created a nickel-plated hoist to ensure the appropriate materials handling equipment is used.
Designed specifically for clean operating environments, this hygienically robust hoist can be configured in their standard Profi TI series for 0.5 to 1 tonne, or big bag handling unit and low headroom trolley hoist for 1 tonne. All of these feature outer surfaces plated in 25 µm thick nickel.
Where Profi hoists are required to run on overhead rails, both manually operated and motorised trolleys can be provided with nickel-plating features on the gearbox/motor and body.
JDN's nickel-plated big bag handling air hoist is part of a range of products designed for applications that need to process powdered, granulated or other free-flowing materials which need regular, high volume top-ups.
Big bag handling air hoists are available at carrying capacities of 1100 and 2200kg (with 6 bar air pressure). They can be supplied in two configurations of single or twin lift/load hooks. The single hook unit is designed for operation with a standard cruciform lifting beam. The large distance between the hook and the chain box advantageously eliminates potential collisions between the load and the chain box.
Twin load hook models operate with more complex multi-point crossbeam designs, or for standard lifting beams featuring twin suspension points. In addition, they can be operated with synchronised lifting operation.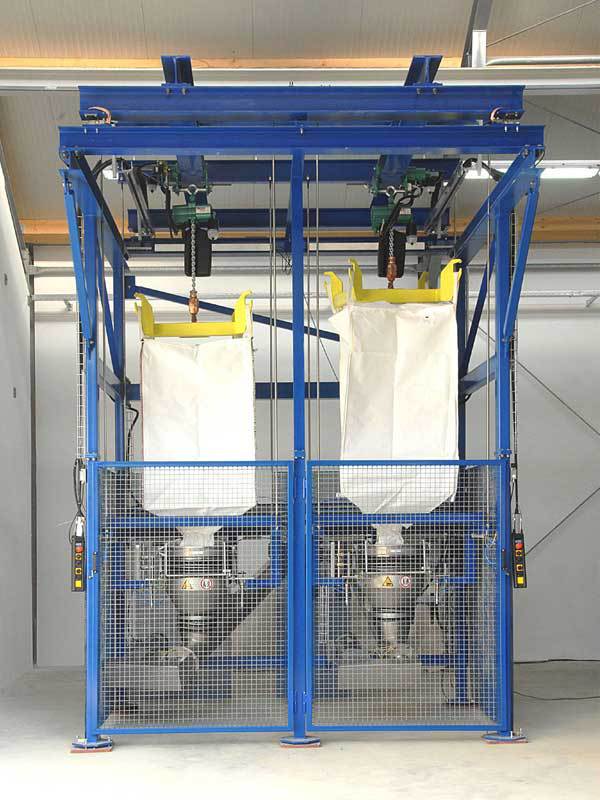 OTHER ARTICLES IN THIS SECTION