Wooden pallet collars
10 July 2017
From state-of-the-art lightshows used by the latest headlining rock band to high quality engineering parts – they all need the correct packaging.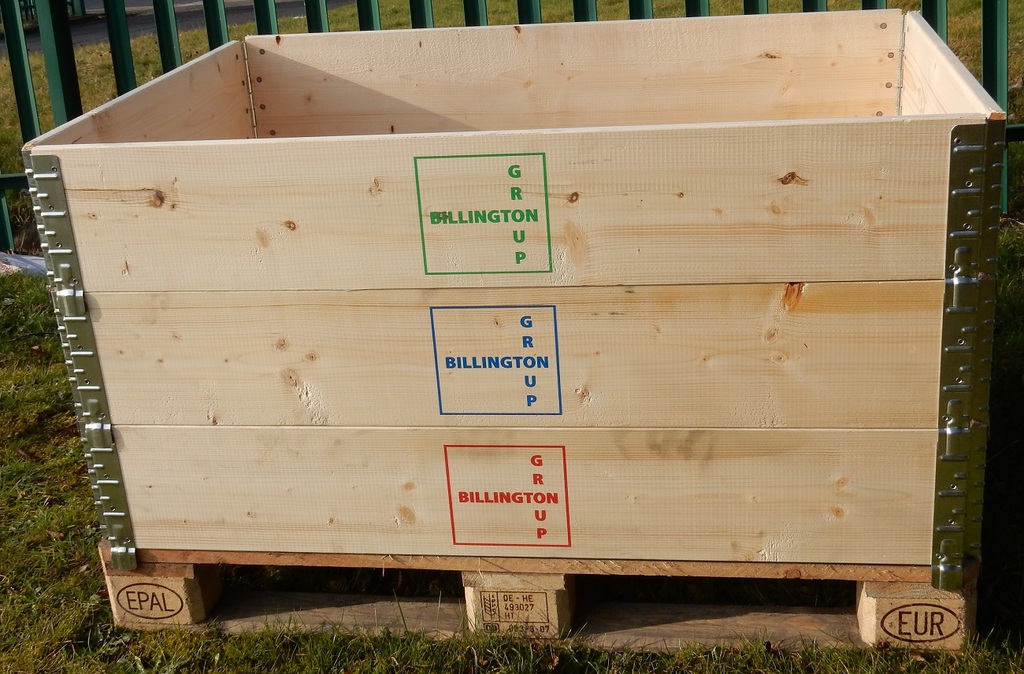 These are just two examples of how wooden pallet collars can help provide the right solution for shipping and storage.
Wooden pallet collars are used to transform any wooden pallet into a secure box. A pallet collar is made up of four panels of wood approximately 190mm high, hinged at each corner enabling it to fold flat when not in use.
It can be quickly opened out and fitted onto a pallet to create a strong wooden box. The height of the 'box' sides can be increased by simply adding other collars on top up to the required height.
Pallet collars can be used in any warehouse racking system where a pallet is used or stacked on top of each other to provide independent storage of products.
The resulting box loaded with product can be conveniently moved around a warehouse, loaded or unloaded onto a trailer for shipment or pallet racking with a forklift truck.
The Billington Group has been a supplier of pallet collars since 1985. MD Frank Billington said: "Pallet collars are an incredibly versatile product and it amazes me that some companies don't appreciate how useful they are.
"We fulfil orders from 50 collars to 50,000, from blue chip companies to small independent firms. Once companies have found how useful they are, they invariably re-order."
www.billington-group.co.uk
MORE FROM THIS COMPANY
No related articles listed
OTHER ARTICLES IN THIS SECTION