MotoGP rents forklifts short term 
11 October 2017
Yale Europe Materials Handling delivered forklifts to MotoGP on a short-term rental scheme.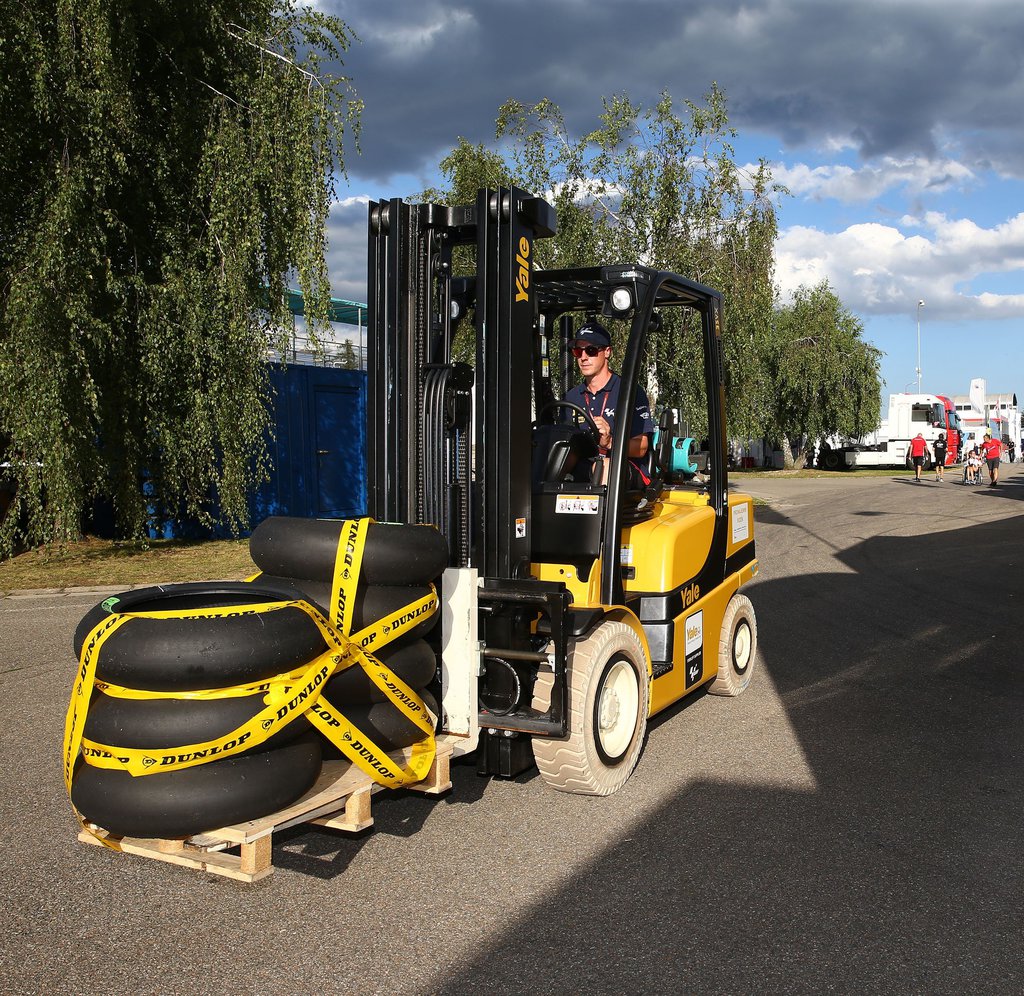 The first event covered by the partnership took place from 4-6 August at the Brno circuit in Czech Republic.
Robert Berenguer, logistics director, operations department at Dorna Sports, understands the importance of having a well-thought-out plan in place.
"To be a leading global sports brand requires detailed preparation and precise planning in every area, with logistics playing a huge part. Any delays with the movement of loads into and around the paddock can put the smooth running of events at jeopardy. Dorna takes great pride in the operational side of MotoGP, and in ensuring that the Championship runs successfully from race to race."
As such, Dorna needs to be confident that these critical operations are supported by a well-respected materials handling manufacturer. The partnership sees Yale working in close conjunction with local dealers. For the opening event, it was a collaborative effort from Yale CZ locally in the Czech Republic and LOG Systems in Slovakia that guaranteed the correct trucks for the job were delivered safely and on time for the Brno event.
Due to the nature of the MotoGP environment, the trucks would be driven by different operators at various times of the day and night. This requires responsive, dependable trucks which are straightforward to operate. It was clear from these discussions that the best option for Dorna was the short-term rental scheme offered by Yale. With the Championship moving from country to country on such a frequent basis, the scheme offered the best solutions to help Dorna meet its materials handling needs.
David Reeve, industry manager, counterbalance solutions Yale, says: "With a requirement to supply a range of trucks over a limited period of time for each event, the Yale short-term rental programme was an economical option, ideally suited to cope with rapid, high intensity, peak workloads with tight deadlines and with little notice. With our expansive dealer network across Europe we had every confidence that we would be able to deliver the right programme for Dorna."
For the Brno event, trucks were delivered seven days prior to the first track action beginning, and returned to the dealer three days after the race had taken place. Dorna required a variety of lift trucks with lifting capacities from 2.5 tonnes to 8 tonnes. To meet this demand, Yale CZ provided Dorna with one each of the GDP25LX, GLP35VX, GLP30MX, GDP70VX models and two of the GLP30VX lift trucks. A further GDP35VX truck was supplied by LOG Systems.
OTHER ARTICLES IN THIS SECTION