Clown Doctors
12 October 2017
Cramlington-based Moody Logistics and Storage have raised £21,000 for the Great North Children's Hospital Foundation.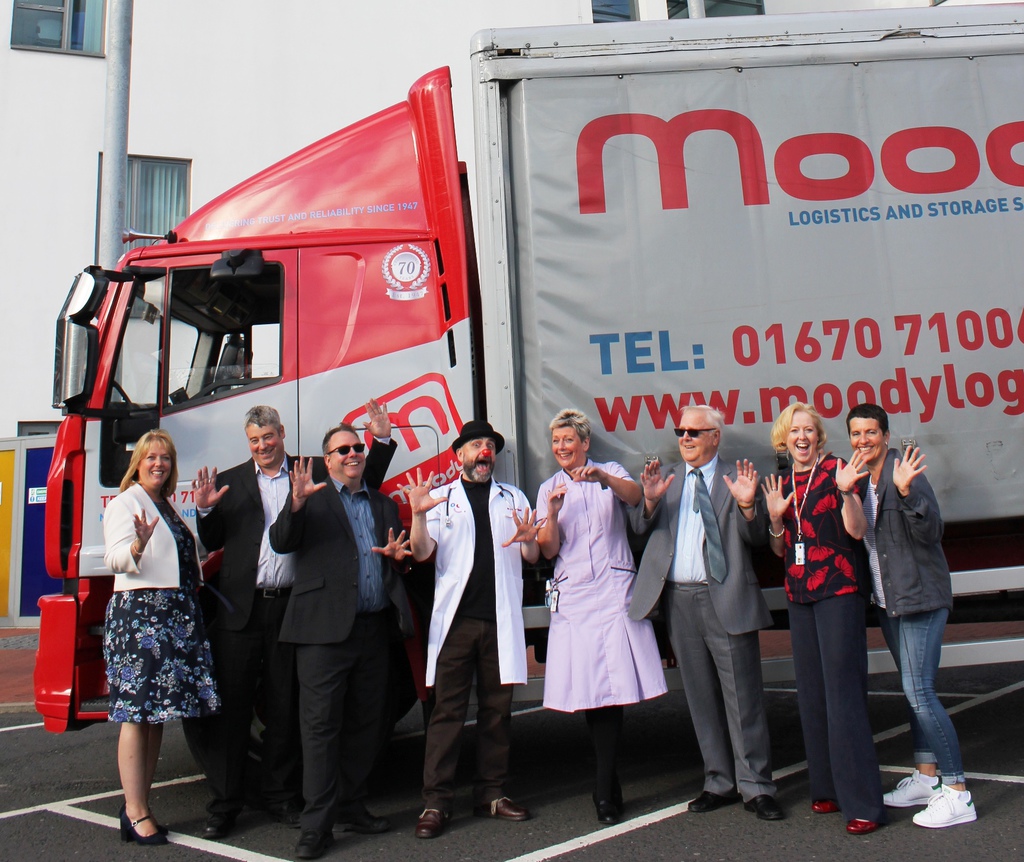 The money will fund an extra session per week for the 'Clown Doctors' programme which provides child-centred play therapy for young patients in the Great North Children's Hospital (GNCH) at the Royal Victoria Infirmary (RVI) in Newcastle.
The Clown Doctors programme is now in its eleventh year and recognises that the implications for children of being in hospital are far wider than simply those relating to medical conditions. Young patients can sometimes feel frightened, lonely, bored or confused; as well as coping with illness, they are in a new place, away from home, which is filled with unknown people, medical equipment and sometimes distressing sights which healthy children do not have to experience. The Clown Doctors use performing arts such as storytelling, music, improvisation and clowning to engage the children and to help them come to terms with their situation using humour and play.
MORE FROM THIS COMPANY
No related articles listed
RELATED ARTICLES
No related articles listed
OTHER ARTICLES IN THIS SECTION