Retailer repairs and protects warehouse floor
11 December 2017
The warehouse floor for a major supermarket chain has been repaired and protected through Permaneo floor joint repair.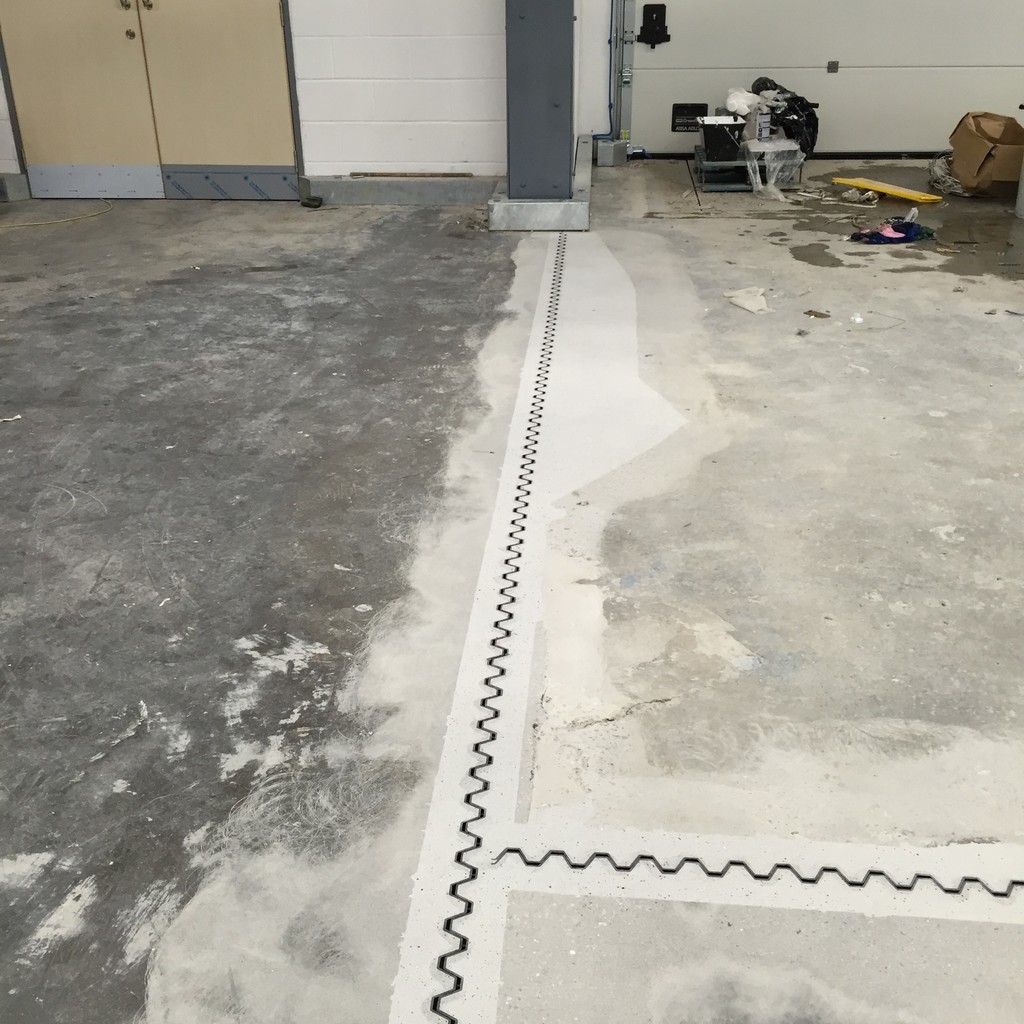 The store in Haverfordwest, West Wales, extended its warehouse floor in July 2016. A new concrete slab had been poured adjacent to the existing floor, but the area needed to be levelled and the slab edges protected from the damage which would be caused by forklift wheels once the area was in use. A portion of the floor had also become damaged moving a freezer unit.
A floor repair by industrial flooring specialists RCR provided the answer. During a three-day installation, the damaged portion of floor was removed, and 18m of Permaban Signature AR joint repair system was installed by a specialist RCR team. This professional floor joint repair system has a half-hexagonal shape, which allows forklifts to cross the joint smoothly at any angle without causing impact to the joint or vehicle.
When the repair was complete, the area was ground to a smooth and seamless finish. An inspection twelve months later showed the repair was performing as well as when first installed.
Responding to the growing need for warehouse floor repairs such as this, RCR has now launched a specialist brand to undertake industrial floor repairs - Permaneo.
OTHER ARTICLES IN THIS SECTION