Hyster to give first glimpse of monster electric truck
23 May 2018
In 2017, Hyster Europe revealed that a zero-emissions, 48-tonne Hyster's laden container handling truck was being developed.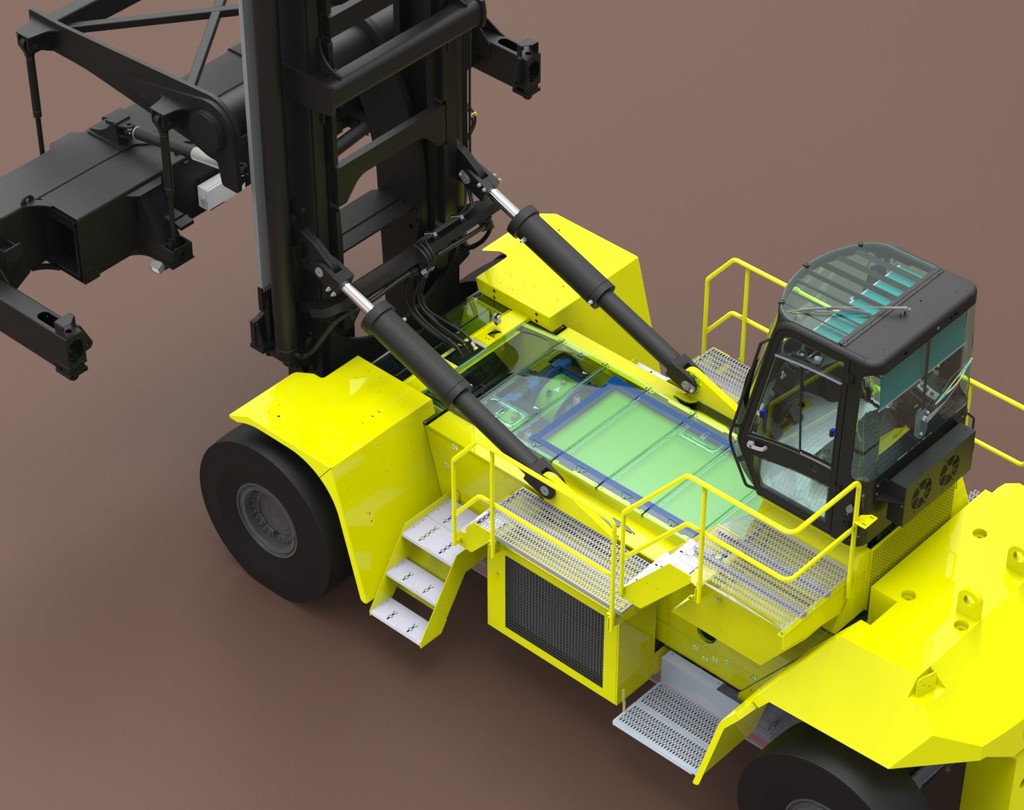 Hyster is to showcase the container handler at TOC Europe in the Netherlands on June 14.
The first truck, due to be powered by electric motors receiving energy from a lithium-ion battery, is currently in the test phase. The innovative, high-voltage truck is expected to help operations achieve full shift performance comparable to a diesel-powered truck in the future.
During the presentation, representatives from Hyster Europe will discuss the different power and charging options that the electric Big Truck is expected to offer, including lithium-ion batteries of varying sizes, and possible future options where batteries will be combined with fuel cell technology. These different choices aim to cater to the different needs of inland terminal and port applications.
There are a number of factors that need to be considered by diverse applications to select the right power option for their particular requirements, such as break periods, duty cycle, level of power consumption and charging infrastructure.
"The Big Truck charging challenge won't go away because it requires a high level of energy to be drawn in a short space of time, but operations will be able to manage charging through the right infrastructure," says Jan-Willem van den Brand, director big truck product strategy & solutions for Hyster Europe, explaining that charging infrastructure is a key focus of the presentation at TOC Europe.
"There are many future possibilities around charging for electric handling equipment within terminals, such as wireless charging options and hydrogen fuel cell refill, but there are challenges too," he says. "In the future, standardised charging for all types of electric vehicles in an operation is expected to be necessary. Otherwise, many believe that the cost of installing and maintaining a new charging infrastructure could prove prohibitive."
In the seminar, Hyster Europe will also provide the latest information about the patented energy recovery systems that have been developed for the electric Hyster laden container handler. The systems are expected to extend the drive cycle of the truck using recovered energy, providing a longer operating time before recharge is necessary.
Visitors to the Hyster Europe stand will also have a chance to try a 3D virtual reality forklift simulator.
OTHER ARTICLES IN THIS SECTION