Safer Logistics Campaign
1/24 (1 to 15 of 353)
HSE and Coca-Cola are among the speakers on safety in storage at the upcoming SEMA Conference, explains Jaap Vos, President of SEMA, the Storage Equipment Manufacturers' Association.

---
The Shuttle XP from Kardex Remstar has been given an Access Ready upgrade.

---
The industrial workplace is ever-changing – and as it changes the health and safety demands of the workplace change with it.

---
Sentry Protection Products has introduced Rack Sentry Contour, featuring a modern design that improves the original Rack Sentry.

---
Material handling and automated pallet storage systems require robust and reliable distance / location measurements for an efficient system.

---
RSL has delivered smooth and safe flooring to Billingsgate market.

---
Keeping warehouses and yards clear of dirt, debris, litter and leaves is vital for safe use of the facility.

---
Powerful new proposition in safe warehouse flooring as Briggs Equipment is appointed national dealer for Hako in the UK.

---
Major manufacturing companies across a variety of sectors including food, automotive, pharmaceutical and aerospace rely on ProfilGate fron Unisan UK to control contamination and dust.

---
Within the Toyota Production System, there is a Japanese expression 'poka-yoke' which translates into English as 'mistake proofing'.

---
A haulage firm has been fined after a load from the top of a double-decked trailer fell onto a worker.

---
SEMA, the Storage Equipment Manufacturers' Association's first full day technical seminar on Tuesday June 6 proved to be a major success, says Jaap Vos, SEMA President.

---
An international food company has been fined £333,000 after a fork lift truck collided with a visiting recycling company driver.

---
UniCarriers has developed the Driver Presence Sensor (DPS) – an ergonomic alternative to the dead man's switch on order picking trucks.

---
SWIE-Lift of Port Talbot, South Wales has become the first company in the UK to achieve the national certificate of compliance from the FLTA.

---
1/24 (1 to 15 of 353)
Overview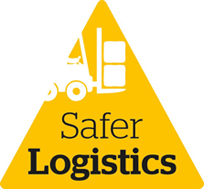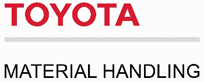 Following the success of last year's Safer Logistics Campaign, Handling & Storage Solutions will run a bigger and better campaign in 2016 to promote health and safety awareness in logistics to an even wider audience.
The campaign comprises monthly features in HSS magazine focusing on specific safety hot spots. For Key Sponsor & other advertising opportunities please contact Angela Lyus on 01342 836275 or email: alyus@western-bp.co.uk
January

: Safety in Handling

February

: Safety in the Warehouse, previewing The Health & Safety Event

March

: Safety in Transit

April

: Safety Training

May

: Loading Bay Safety

June

: PPE

July / August

: Forklift Safety

September

: Safety in Flooring

October

: Safety in Storage

November / December

: Safety in Automation
The Safer Logistics campaign, which has proved a great success in Handling & Storage Solutions magazine is taking the next step in 2016, extending the campaign to a major exhibition at the NEC in March 2016.
The Health & Safety Event is joined by three co-located shows at the NEC - Maintec Facilities Management, and the New Cleaning Expo, further adding value to exhibitors and attendees.
To inquire about exhibiting at The Health & Safety Event contact:
Tim Else
01342 333722
telse@western-bp.co.uk
Sally Anne Wood
01342 333720
swood@western-bp.co.uk
Jos Diamond
01342 333723
jdiamond@western-bp.co.uk