How to improve forklift safety through the winter
12 December 2018
Forklift trucks are a great aid in any warehouse or packing facility. Not only can they improve productivity, but they can help to prevent injury when an otherwise strenuous task needs to be carried out. It's little wonder they're so widely used.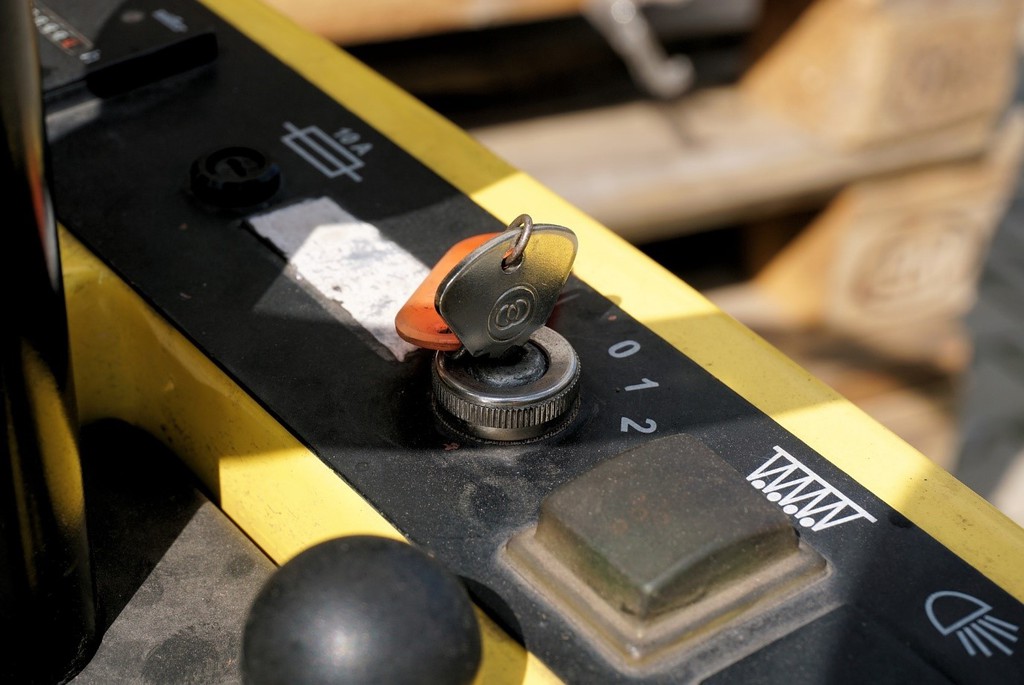 However, they're not without their dangers, with nearly 1,000 workers being seriously injured in forklift-related incidents each year (The Fork Lift Truck Association). And, with winter weather now setting in, it's vital that you're paying even more attention to maintaining a safe environment for your workforce. With this in mind, we've put together a few essential tips for keeping workers safe around forklifts in the cold weather.
Prepare your trucks for winter
There are a few ways you can get your forklifts ready for winter, starting by checking your tyres to ensure they're suitable for icy or wet surfaces. Pneumatic tyres are preferable as they provide more stability, but you may need to ask the manufacturer. You can also add chains — such as these specialist models from Snow Chains — to provide extra grip. They have free delivery available on orders over £100 if you're bulk buying.
If you store your forklifts in an area where they're exposed to the elements, you will need to provide a high-quality cover to ensure that they're not damaged by the wind and rain. In addition, you will need to check that the lighting on the truck is sufficient in low-light conditions and, if not, add extra illumination to either the vehicle itself or the area it will be operating in.
Ensure your staff are up to speed
Though your staff may already be trained in the safe use of forklifts, it can be a good idea to provide a refresher ahead of the most critical time of the year. It's imperative that your staff are aware of how to safely operate their vehicles in winter, with a particular emphasis on how challenging conditions can change how they approach the task. They'll also need to know what safety checks and maintenance tasks should be carried out regularly to keep your forklifts in good condition.
You can choose to deliver this training in-house if there is someone who is highly experienced and confident at communicating effectively with your workforce. Or, another option is to get in touch with an external trainer who can deliver a course taught by an expert instructor. Specialised Forklift are one such provider who operate with locations across the UK — they also provide experienced user and refresher courses ideal for your workers.
Provide suitable winter PPE for your workforce
According to the Personal Protective Equipment at Work Regulations 1992, your staff should have access to suitable personal protective equipment (PPE) to keep them safe on the job, and you need to make sure you have the right gear for forklift operation in winter.
Should your employees be working with forklifts outside when the temperature is low, you must to provide them with everything they need to stay warm and comfortable. This means that, in addition to regular items like hard hats and heavy-duty footwear, you should provide thermal base layers, warm helmet liners, and thicker outer layers that they can add to their uniform.
Low visibility can also be a major hazard in the winter, so you need to ensure that your staff have plenty of high visibility outer layers with the correct reflective strips so that they can be easily spotted by forklift operators. Investing in quality hi vis clothing from a specialist supplier like Zoro means that you're getting items that meet international standards and are better equipped to keep your workforce safe when working with trucks.
Keep our tips in mind and you'll be able to reduce the risk faced by your workers when operating forklifts in the winter. However, remember that our advice is intended as guidance and you should always refer to the Health and Safety Executive for the latest information.
MORE FROM THIS COMPANY
No related articles listed
OTHER ARTICLES IN THIS SECTION