ARTICLE
Autonomous conveyor technology
19 November 2018
Avancon has launched a conveyor system, which allows customers to save costs for controlling and programming.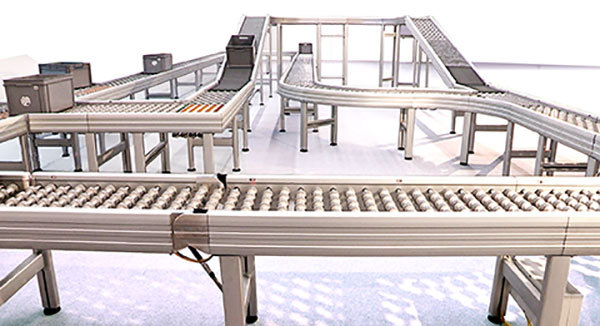 It controls itself, even very part of large and complex material handling systems in logistics centres. The key economic advantages are that a control cabinet or cable ducts are not necessary. The firm says integration into a higher bus / IT topology is incredibly easy for the system, which operators as a ZPC (zone powered conveyor) concept.
"We want to save our customers work and costs. That's why we're building this ZPC concept, a zoned propulsion system. The advantages are obvious, both for the conveyor manufacturer and for the system integrator. This concerns the planning, the realisation, the maintenance and last but not least the energy savings. It is very simple and controls itself, and so it works completely autonomously," says Dr Daniele Gambetta, the technical manager of Avancon.
"Generally speaking, a huge ZPC-conveyor system can be operated, without a higher bus or IT infrastructure. It does not cost more, because these ZPC systems are already pre-programmed. This means that no further programming effort and no central control cabinet, as well as no cable ducts on the construction site are necessary. However, the ZPC controller can communicate with almost any higher bus/IT architecture," he adds.
OTHER ARTICLES IN THIS SECTION