ARTICLE
Batteries help forklifts lower downtime
08 May 2018
GNB Industrial Power, a division of Exide Technologies, has launched its new Tensor xGel battery.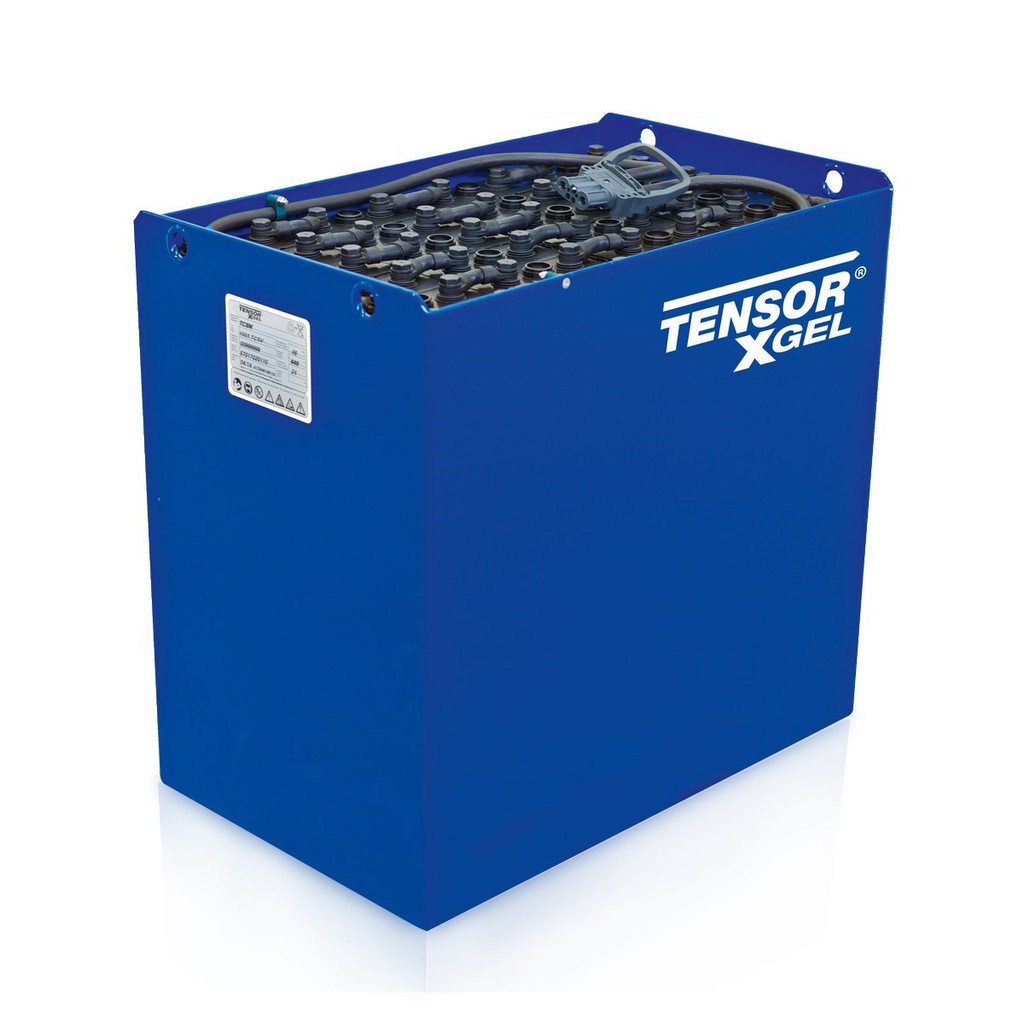 After extensive successful field trials, the battery firm opened the order book on April 1 with interest from customers looking for a maintenance-free VRLA battery that can replace a standard flooded traction battery.
GNB Industrial Power, senior product manager motive power, Dr. Kai Ruth says: "We are immensely proud of this technological revolution, which uses the Tensor technology, a 3D copper diamond-shaped mesh galvanised with lead," said Dr. Ruth. "This gives ten times more conductivity in the negative plate and Tensor furthermore enhances performance with a completely redesigned positive tubular plate with a maximised surface area."
The company used CeMAT to launch the product and also showcased its Tensor, the Sonnenschein Lithium battery range, as well as offering a sneak preview of the new 2100 HP High Output charger – which is said to enable fast opportunity charge of even the largest batteries.
The Tensor xGel is combined with Sonnenschein dryfit technology. As a result, the Tensor xGel is said to be a highly efficient battery, with high energy content, high charge acceptance and zero maintenance that can be fully recharged from 70% depth of discharge in eight hours with the unique GNB X-profile.
Tensor xGel has been tested in field trials with industrial trucks used in the food, chemical and furniture industries, against standard flooded EPzS batteries and EPzV gel batteries.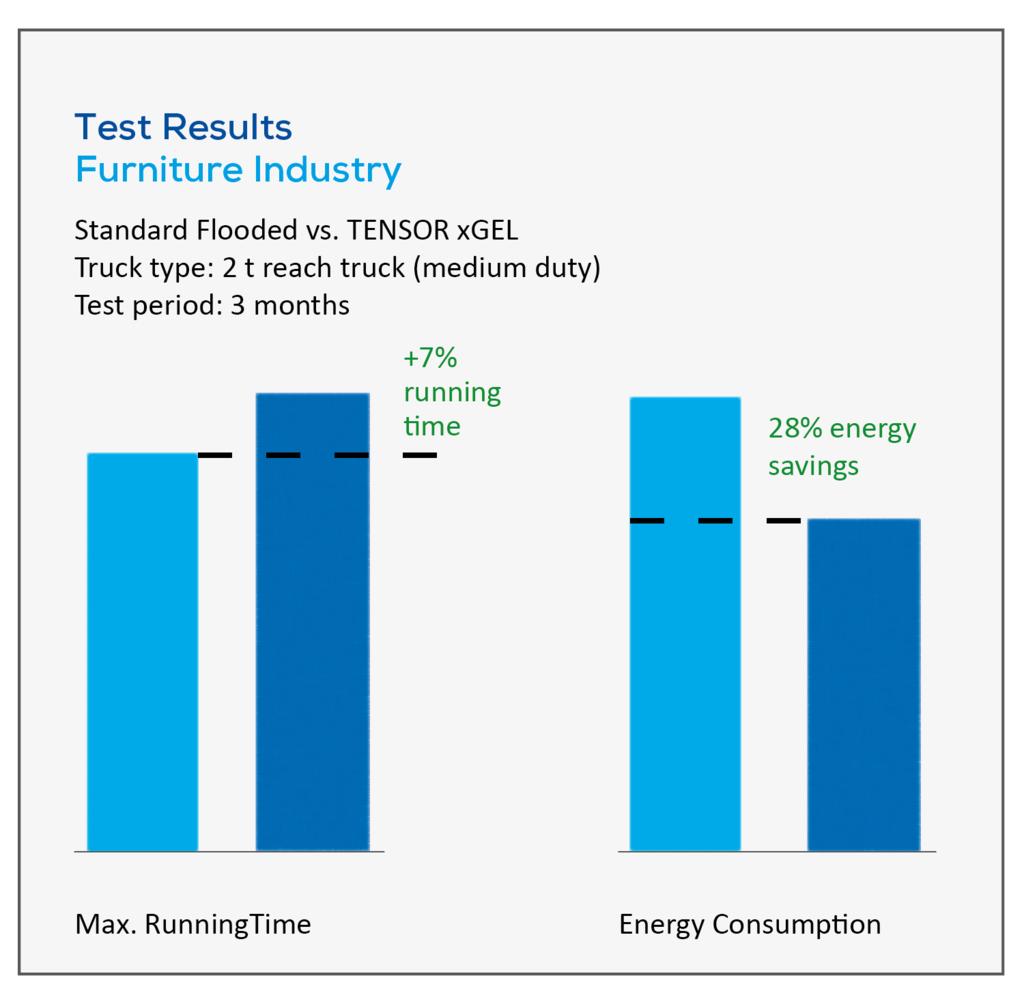 Tensor xGel can reduce energy consumption, increase working hours and running time significantly in various applications. Since it uses dryfit technology, there is no need for a complex infrastructure for water refilling. Also, there is a much smaller risk of downtime caused by incorrect battery handling.
"We have shown that the Tensor xGel can lower TCO for our customers," explained Dr. Ruth. "Opportunity charging within two-shift operations as well as outdoor or low temperature use will particularly benefit from Tensor xGel."
Visitors also saw first-hand how GNB Industrial Power consults with customers to offer the right technology and service with the best Total Cost of Ownership, to meet every application need.
"Our wide range of next-generation products are used worldwide in a variety of challenging applications, helping businesses reduce costs and improve operating performance," said Dr. Ruth. With the Tensor xGel, we are helping customers benefit still further from a gel battery, which has an operational time comparable to standard flooded batteries."
GNB Industrial Power has a complete portfolio of batteries for MHE applications, in both standard flooded as well as maintenance-free options, covering light, medium, heavy and extreme-duty.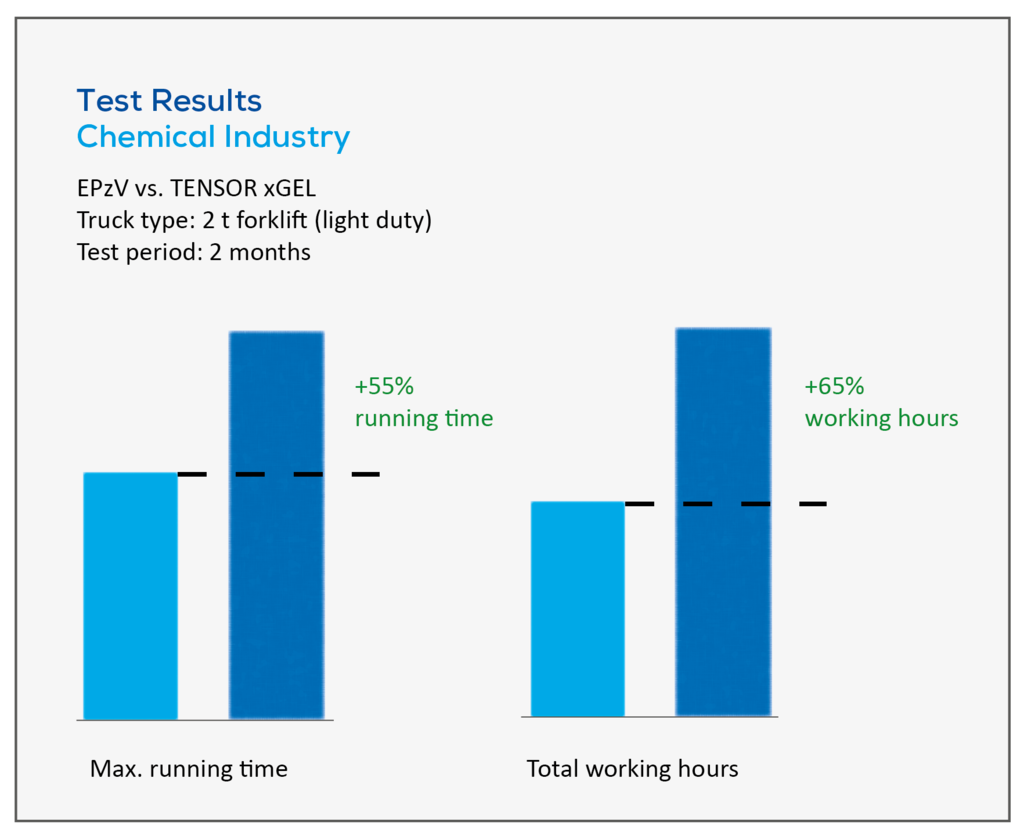 OTHER ARTICLES IN THIS SECTION