ARTICLE
Crackdown on basket misuse
11 February 2019
Leeds-based food company, David Wood Baking, which recently rebranded as David Wood Foods, has ended up with a bill for more than £18,000 after admitting that it had misused bread baskets belonging to Bakers Basco.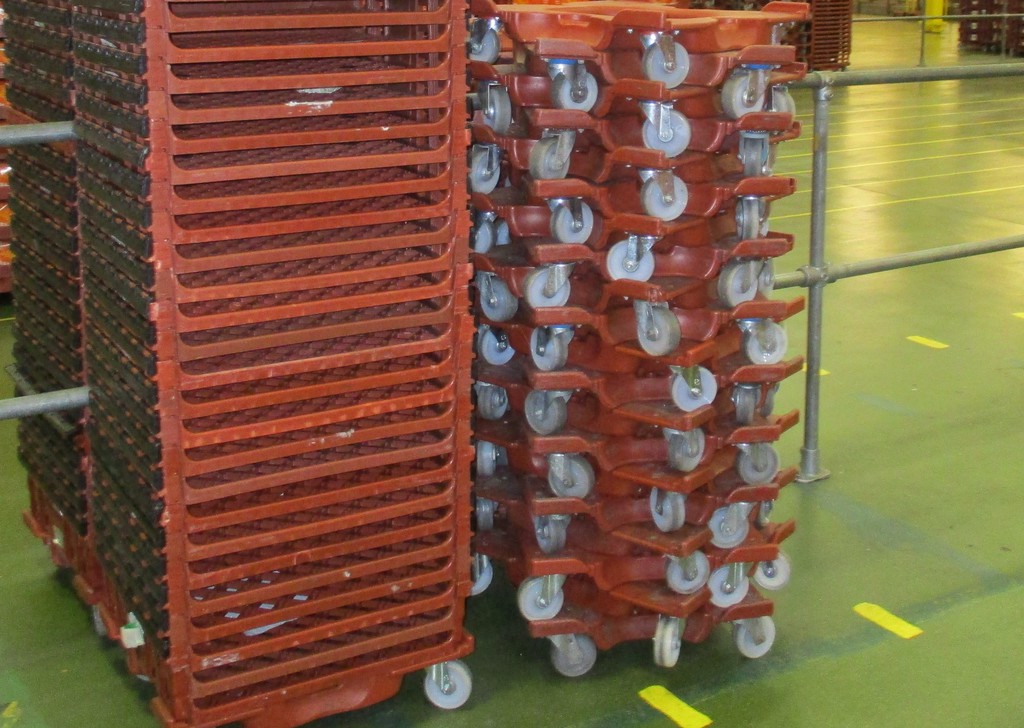 Bakers Basco has been in litigation with David Wood Baking for many months, and the issue was due to be decided in the County Court in Leeds at the end of January. However, shortly before the court case was to be heard, David Wood Baking agreed to pay the sum of £18,310.50 in settlement of the claim, and provided an Undertaking promising it would not use Bakers Basco equipment without permission in the future.
David Wood Foods, which describes itself as "leaders in the own label sector within the food industry, providing food products to the biggest retailers in the UK", was set up in 2008, and now has seven factory sites across the UK. Although it began as a bakery, it has branched out into other food sectors including ready meals. It recently changed its name from David Wood Baking to David Wood Foods.
Steve Millward, general manager at Bakers Basco, said: "Bakers Basco was set up to allow the members of our scheme to transport bread safely, cost-effectively and in an environmentally-friendly way. When people take our baskets and use them for their own products without permission and without paying for them, it has a knock-on effect on the bakers that pay to license them."
"This kind of selfish activity is an example of people unfairly trying to save themselves money by using someone else's property, to the cost of bread manufacturers, other retailers and the shopping public," added Millward. "We're not going to stand for it, and we will continue to deploy the latest technologies – such as GPS tracking chips – in our products, as well as using good old fashioned detective work to identify serial abusers."
Bakers Basco was set up in 2006 to manage and license a pool of four million bread baskets and associated wheeled dollies for the use of bakers. This allows for sharing of costs, a common design which optimises space in delivery vehicles (hence reducing 'food miles') and less waste from disposable packaging ending up in landfill. Currently, around 25 bakeries, ranging from small to very large, pay a license fee to use the equipment.
The company's baskets, and the dollies which are used to move them round, are designed to last for up to eight years and then be recycled. Misuse or outright theft impacts bakeries, retailers and shoppers, and Bakers Basco uses both new technology – such as GPS tracking chips and satellite imagery – and solid investigative work to find and reclaim its equipment and that of its members. Usually, when it becomes aware that its equipment is being used without permission, a simple request to return the items is enough. However, in cases where companies hold on to Bakers Basco's property after being asked to return it, or where people repeatedly misuse its equipment, it will take legal action.
OTHER ARTICLES IN THIS SECTION