ARTICLE
Dealer appointed for ICAM silo
28 May 2019
Diamond Phoenix Automation has been appointed authorised dealer for ICAM's Silo range in the UK and Ireland.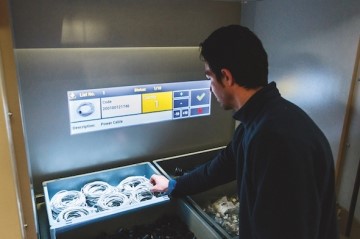 The SILO range offers automated, space-efficient and secure storage and retrieval. From its base in Italy, ICAM has exported its automated storage systems for over 60 years.
"We are very pleased to announce our partnership with Diamond Phoenix," says Fabio Ostuni, ICAM's BDM. "By combining the unique technical features of our SILO VLMs with the in-depth local market knowledge of Diamond Phoenix, we are confident that we can meet the needs of many prospective customers in the UK."
Diamond Phoenix provides material handling and picking solutions. "We offer a wide range of logistics technologies," says Keith Washington, company director, "the SILO range completes our portfolio, so this is a very exciting development for us. The partnership with will help to meet specific customer needs in terms of storage solutions that are automated, flexible and intelligent, while providing an enhanced cost/capacity ratio and a faster ROI. SILO solutions are versatile and space-efficient, so they are ideal for a wide variety of distribution and manufacturing applications such as small parts or component storage, buffer storage of semi-finished goods and picking of requirements."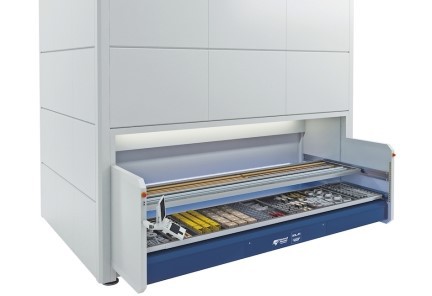 OTHER ARTICLES IN THIS SECTION