ARTICLE
Drum handling - your questions answered
25 February 2019
With the different types of drums being handled in the UK, the demand for drum handling equipment that can handle all types is continuing to grow.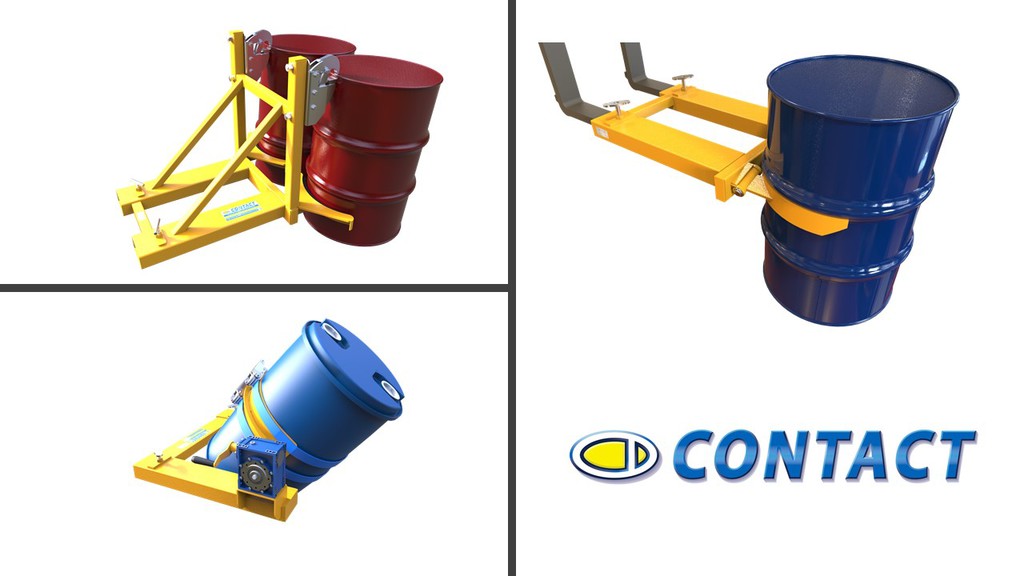 Q. I need to move drums around my factory or store, what equipment do I need?
A. The entry-level drum grab is ideal for suitable for steel drums with rolling hoops and is used for low to medium movement around factories or stores. No manual handling of the drums is required which reduces the risk of injury, and it's a simple, low-cost and effective attachment.
Q. What if the drums are packed tightly together?
A. We have a solution to this problem – the rim grip drum handler has steel jaws which grip the drum securely around the rim, allowing them to be picked up and set down without spaces between them.
Q. What if I need to pour the drums?
A. For this you'll need a drum rotator – we have a fork mounted option with a crank handle or loop chain operation connected to a high-quality gearbox, offering controlled and effortless pouring; or a crane slung drum rotator which has the added versatility of being able to be used with an overhead crane or forklift truck.
Q. What is ATEX certification?
A. ATEX requires our drum handlers to be manufactured from stainless steel and be suitable for use in hazardous and potentially explosive environments – this is something we are able to cater for.
Q. How experienced is Contact Attachments?
A. Drum handling equipment has been one of our core product lines since the business launched in 1974 – we are renowned for the quality and design of our equipment. And we also have a huge range which caters for much more than the standard 210 litre steel and L ring plastic drums.
OTHER ARTICLES IN THIS SECTION