ARTICLE
Extreme lifting
15 January 2019
Wherever tough or hazardous operating conditions place excessive demands on lifting operations, the Profi series air hoists from J D Neuhaus (JDN) rise to the challenge.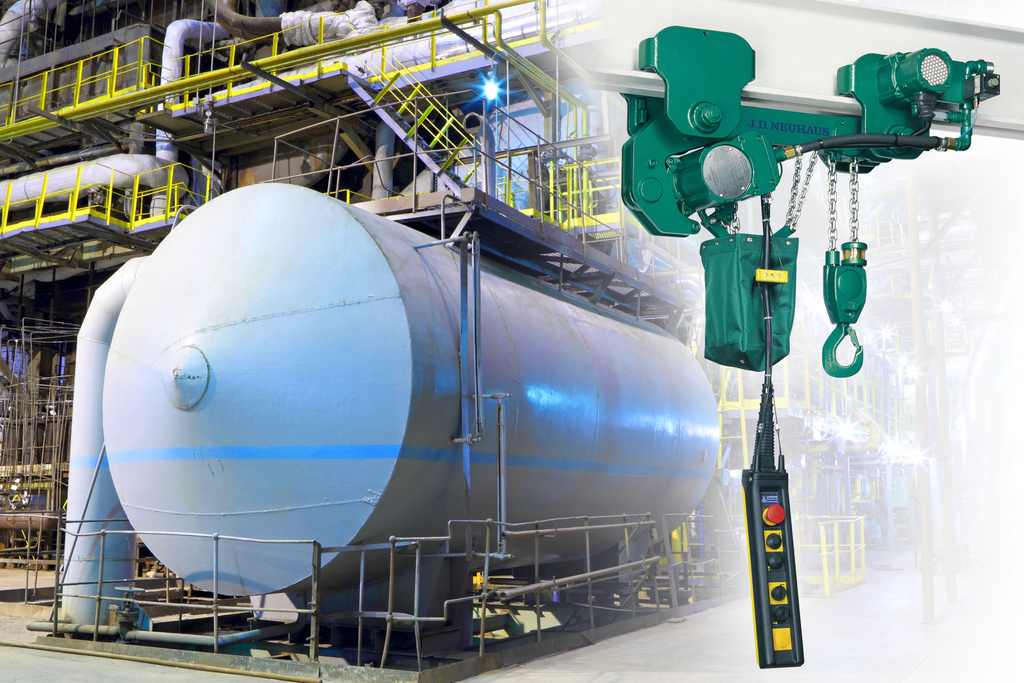 The JDN Profi range is now deployed in applications that range from chemical (including pharmaceutical, paints and varnish), foundries, and food and beverage, to list but a few. In such industries, the inherent design attributes of Profi hoists mean they can perform safe, high-performance and cost-effective lifting and lowering operations.
Safety features, such as 100% duty rating and explosion protection are an important advantage when working in hazardous areas. In line with customer requirements, various control systems are available, including remote controls, while for traversing loads, different trolley designs can be specified.
Unlike electricity, compressed air does not generate sparks, while overload protection is available and is often provided as standard. The chain and hook are manufactured from high-quality tempered steels with a breaking strength some five times the nominal load.
Carrying capacities from 250kg to 100 tonnes can be accommodated by Profi series air hoists, with 4 or 6 bar pressure compressed air.
OTHER ARTICLES IN THIS SECTION