ARTICLE
Faster and safer loading
16 December 2019
Sourced via agent, Loading Bay Service, Summer Berry has bettered loading function at two of its locations; Kives Farm and Manor Farm in Chichester, West Sussex - in time to gather its propagated raspberry cane crop for over-winter protection.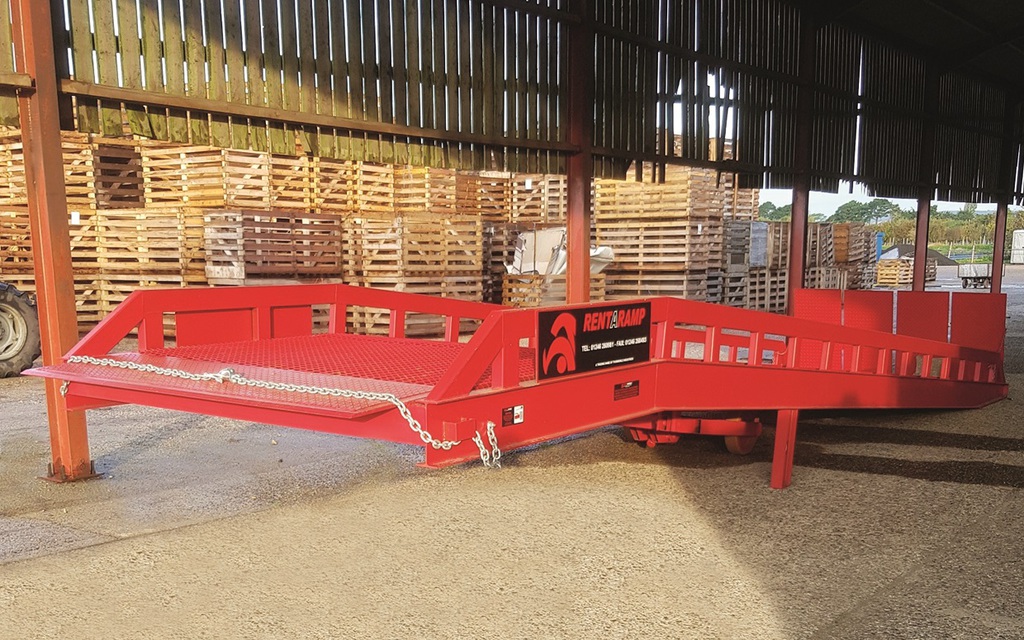 The raspberry canes are grown from roots and reach 1.8m in length. At the end of November, the farming team begin packing the canes into wooden containers and transporting them into lorries for onward storage.
The annual process had room for improvement, as moving the delicate canes was considered time consuming with the potential for accidents, as Summer Berry`s senior team leader, Ivo Spasov explains: "We'd been using a fork truck to lift the palleted boxes of raspberry canes up to the opening of lorry containers, before releasing them," he says. "The pallets would then need moving into position using a pallet truck – making the manoeuvre a two-stage process.
"Not only did this technique take time, it also ran the risk of operatives accidentally dropping pallets; causing harm to the plants, or worse, to themselves.
"We wanted to find a solution that would enable pallets to be loaded more safely and efficiently, so searched the internet for a ramp option to rent or buy."
Warren Craig, Loading Bay Service suggested the implementation of two, type 10, 7-tonne mobile yard ramps; one for use at each farm.
The design of the type 10 ramp is suited for fast, efficient loading and unloading of containers using a counterbalanced fork truck.
"Working procedures have instantly improved and the weight capacity now available for loading, more than meets our needs. Our operatives feel safe and our loading times have reduced. It's been a successful decision to install the ramps and we'd recommend them to any company with a similar requirement."
It's a solution that works well on sites without designated loading bays and can be used occasionally or continuously over multi-shift operations. Suitable for indoor or outdoor storage, the ramps meet exacting quality standards and can accommodate loads of significant size and weight.
Independently tested and compliant with the latest European standards and directives, all ramps carry the CE mark.
Boxed raspberry canes could now be transported using the same fork truck, but directly into the waiting vehicle container, ready for safe positioning.
"The design capability of the ramps is exactly what we were looking for," Ivo continues. "Following a successful risk assessment, we put the ramps into use and have been very pleased with the results.
"Working procedures have instantly improved and the weight capacity now available for loading, more than meets our needs. Our operatives feel safe and our loading times have reduced. It's been a successful decision to install the ramps and we'd recommend them to any company with a similar requirement."
OTHER ARTICLES IN THIS SECTION