ARTICLE
High level of driver comfort
11 October 2019
Linde Material Handling attached particular importance to user support when developing its new range of order picking trucks.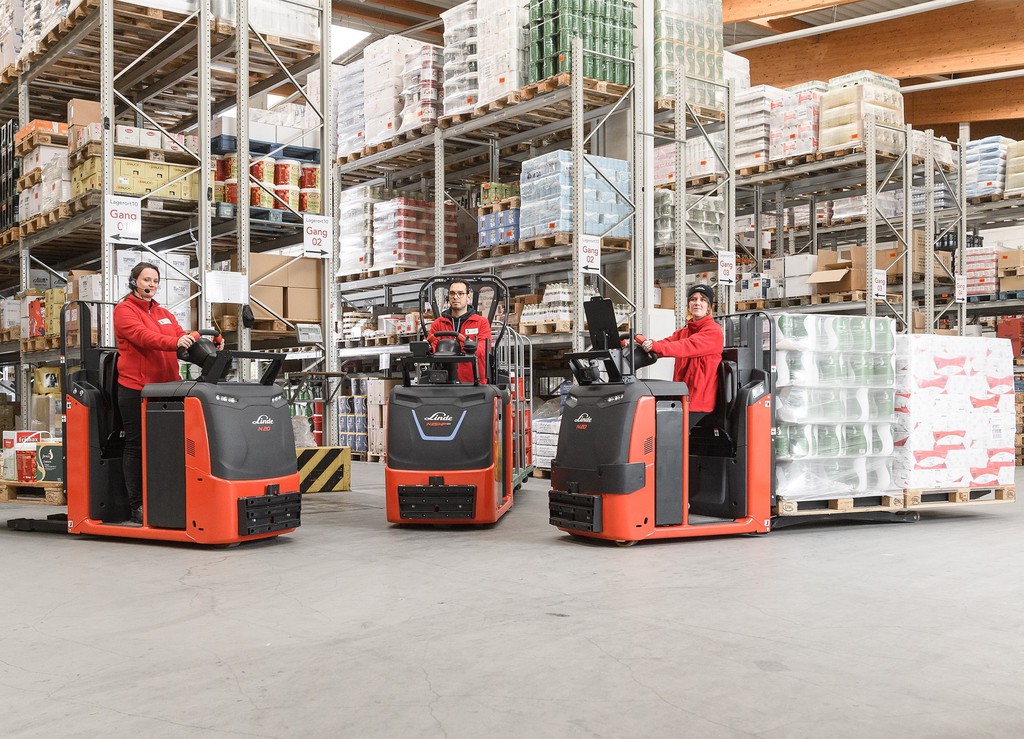 Eight new models of the Linde N20 C low-level order picker are the first such trucks to be launched. They ensure comfortable, safe and above all cost-optimised order picking in the load range between 1.2 and 2.5 tons.
With the arrangement of the battery, driver's stand-on platform and load-handling module, Linde Material Handling has adopted the standard market design for the N20 C, which is particularly beneficial for operators of mixed fleets. Drivers do not have to rethink the operation of the vehicle when switching back and forth between trucks from different manufacturers. The low entry height of merely 130 millimetres and the wide vehicle access (428 or 418 millimetres depending on the model in question) make it easy to enter and leave the driver's platform, something which is required frequently during day-to-day order picking.
Ergonomically positioned handles provide a secure hold, even when reversing. Optional equipment features include the pneumatically damped stand-on platform, which reduces the impact and shocks experienced by the driver when the truck is used on uneven ground. The standardly padded backrest, which provides for a safe position while driving, can optionally be adjusted to suit the operator's height. A fold-out driver's seat (with sensor for driver recognition) is also integrated for longer distances or waiting times. Additional comfort when sitting is ensured by the optionally available padded knee protection.
The Linde N20 C is operated via the new, height-adjustable steering wheel – a highlight of the new industrial truck generation. Rocker switches for forward and reverse driving are integrated into the round shape which has a rubberised surface for optimum grip. They can be operated on both sides using the thumb or index finger. To ensure driving is as distraction-free as possible, the Linde engineers have deliberately positioned the multi-function colour display below the steering wheel. The clearly arranged screen displays the most important information relevant to the truck – from the state of the battery charge to service instructions.
Upon request, the modular fleet management software Linde connect with access control, damage monitoring and usage analysis can also be installed on board the new trucks.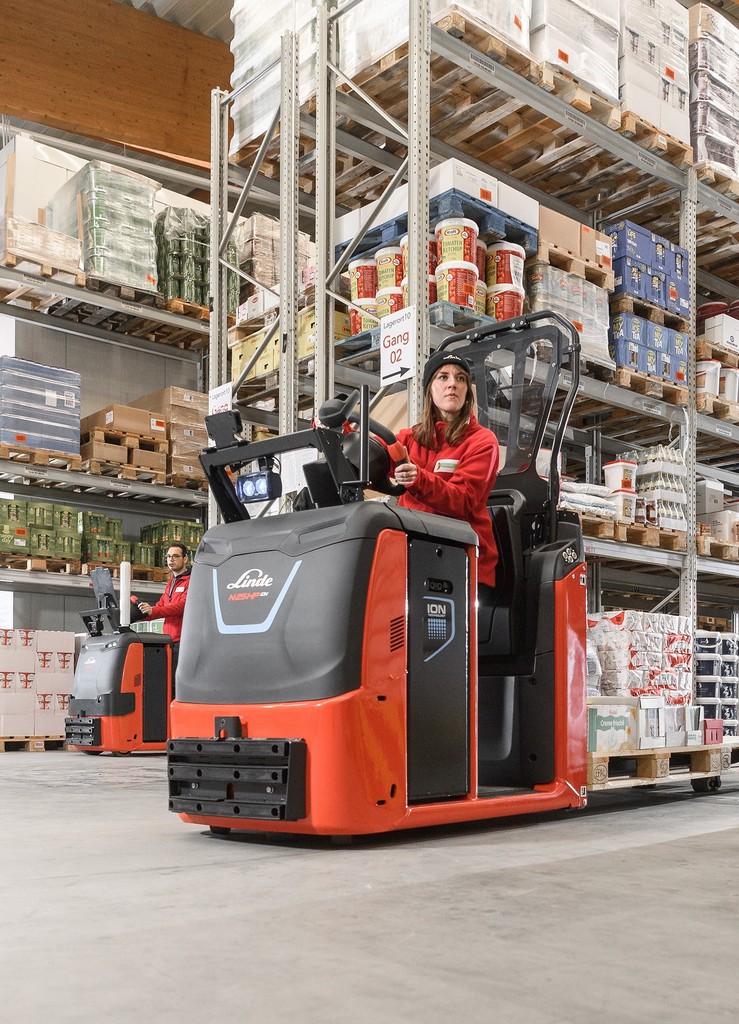 OTHER ARTICLES IN THIS SECTION