ARTICLE
LPG guide from Calor
04 October 2018
Calor has released a free guide for managers responsible for forklift truck fleets, discussing the benefits of using LPG over alternative fuels.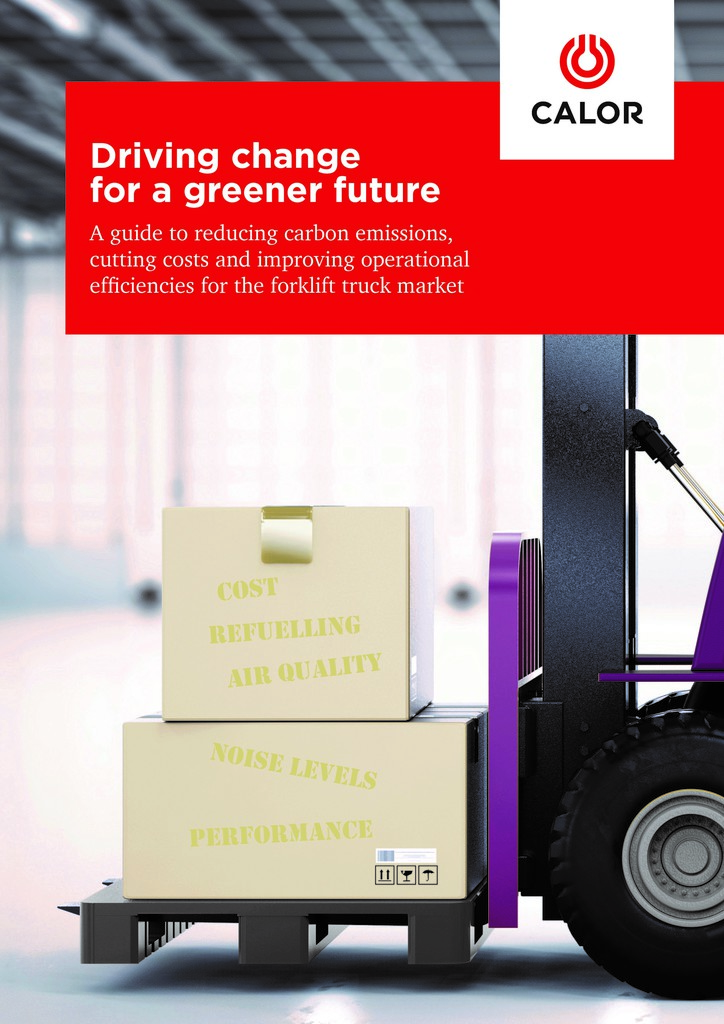 However, by switching to LPG or new BioLPG, Calor says managers can cut the CO2 emissions of their fleets dramatically, while realising a range of other benefits such as improved operational efficiencies and cost savings.
Available exclusively from Calor, BioLPG is chemically identical to conventional LPG but created from renewable, ethically sourced feedstocks. This means it is a drop-in fuel and – as a result – there is no need for FLT fleets currently using LPG to alter any equipment, appliances or supply infrastructure. Calor BioLPG offers minimum carbon savings of 20 per cent and potentially up to 32 per cent. This is based on a blend of 40 per cent BioLPG and 60 per cent conventional LPG.
Against diesel, Calor says the low emissions of LPG or BioLPG means FLTs can be used almost anywhere, including sensitive production environments such as food manufacturing sites. There is also no risk of spillage, as the gas simply vaporises, and noise levels are significantly lower than diesel models.
When compared with electric, fleets fuelled by LPG and BioLPG are also less expensive to buy and more cost-effective to maintain. Refuelling a truck takes mere minutes too, as opposed to the longer battery recharges or changeovers required with electric power, which can cost money due to the associated downtime.
OTHER ARTICLES IN THIS SECTION