ARTICLE
Nexen releases 4-way sideloader range
15 January 2019
Available in diesel and LPG with the latest low emission engines, the Nexen FDSL Range boasts many key features including serviceability and ease of maintenance.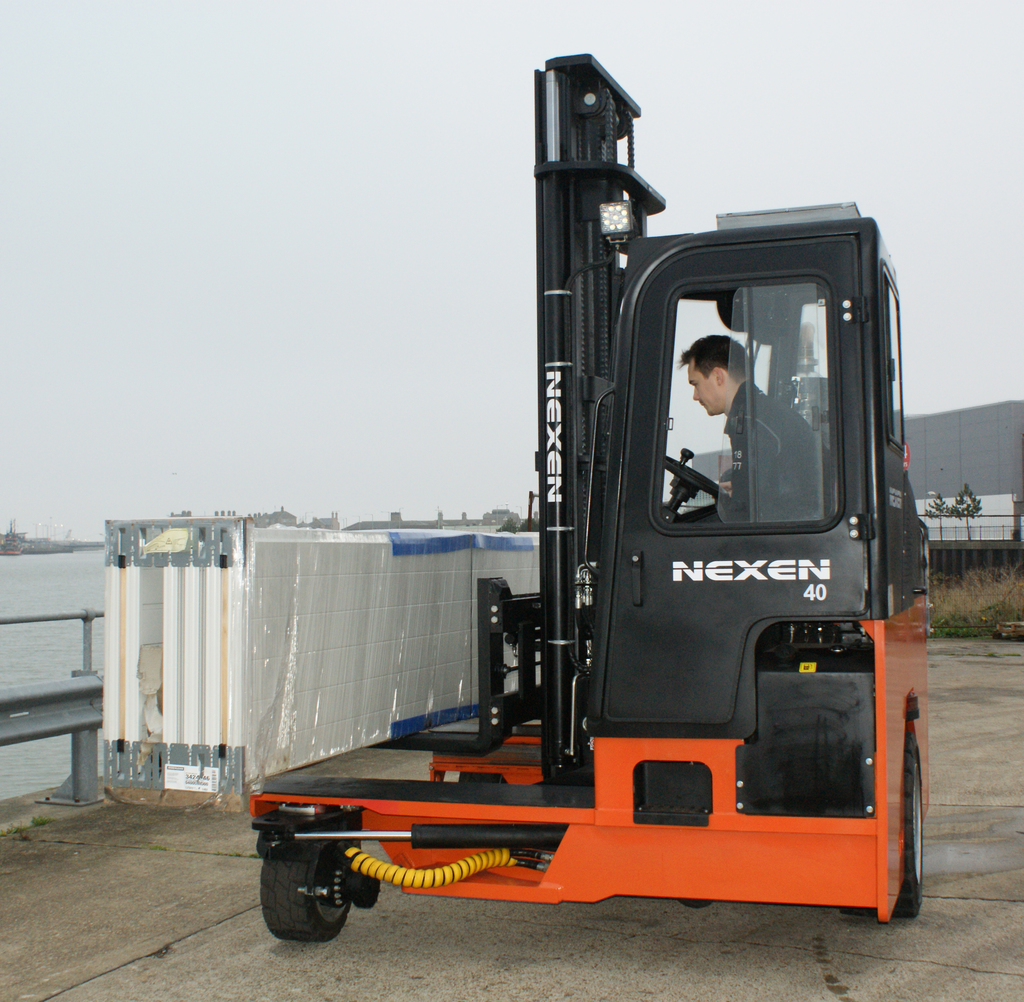 The release is said to be in keeping with 'Nexen Group's diverse approach to innovation and solution provision'.
The company says: "At Nexen Group, reliability and robustness has always been our main focus which can be seen straightaway with the Nexen FDSL. It benefits from a chassis entirely manufactured from a generous amount of quality structural steel and other high quality heavy duty imported European components & material to ensure longevity of product life. Serviceability and ease of maintenance is as always, a key component of any Nexen designed product."
The Nexen FDSL Range benefits from the capability to travel through narrow doorways and work areas with loads from four metres upwards in a reduced space and also at low level supported on its unique load beds to increase safety and prevent instability of loads whilst travelling.
To reduce the footprint required to travel, the Nexen FDSL operates with a retractable mast that retracts the loads into the dimension of the machines chassis and brings the load closer to the operator which also improves visibility.
Many side loading forklifts don't have the ability to drive into block stacked products but with the Nexen FDSL range it is possible.
The steer system has 3 modes:
Side-loader
Counterbalance
360 degree rotational steer
This means that you can drive as a side-loader, then by changing the wheel direction into the counterbalance setting, within seconds the Nexen FDSL transforms into a front loading forklift enabling precise manoeuvrability up to trailers, racking systems or work stations.
When in tight work areas or transferring in and out of aisles the Nexen FDSL's 360 degree rotational steer function offers unrivalled manoeuvrability with ultimate precise control, with this function activated the machine will operate within its own axis.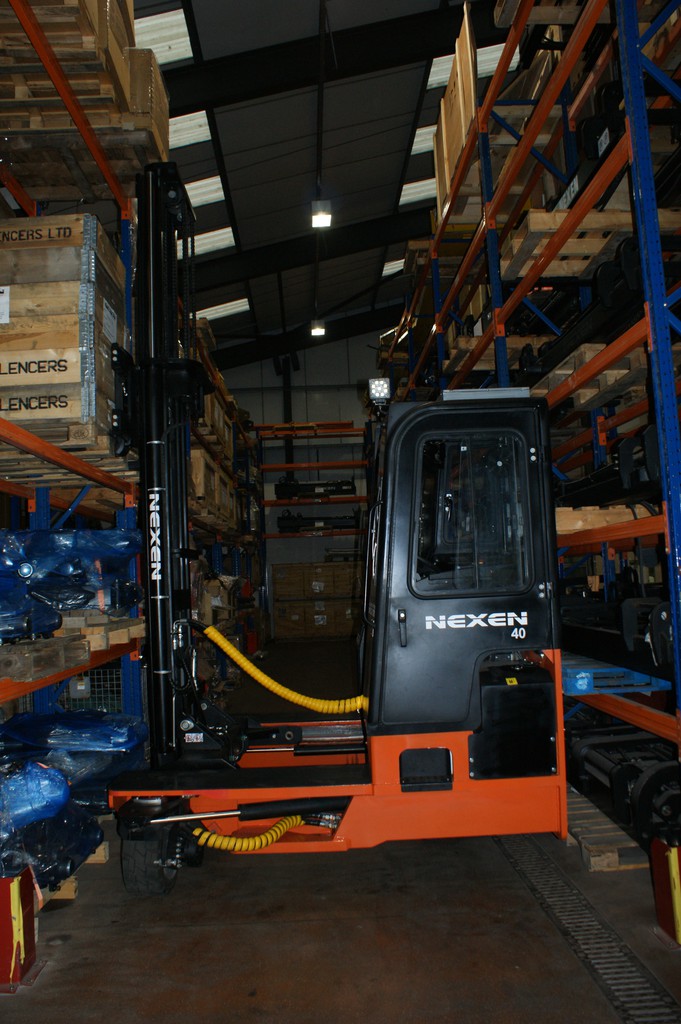 The Nexen FDSL range benefits from an all-wheel hydrostatic drive system and with the larger wheels and increased ground clearance it is also capable of operating on semi-rough terrain surfaces making light work of tough conditions. The machine offers unparalleled performance both during inside and outside operations.
With vibration mounted cabin and suspension seating, operators benefit from strong visibility and comfort.
With many options such as air conditioning or cabin heaters, fork positioners, ergonomic fingertip hydraulic function controls the Nexen FDSL range makes for a very comforting and productive experience for any operation.
OTHER ARTICLES IN THIS SECTION