ARTICLE
Pallet sorting and repair
12 June 2019
A shared focus on improving health and safety has helped LPR and James Jones to boost the performance of LPR's Castleford Depot in West Yorkshire.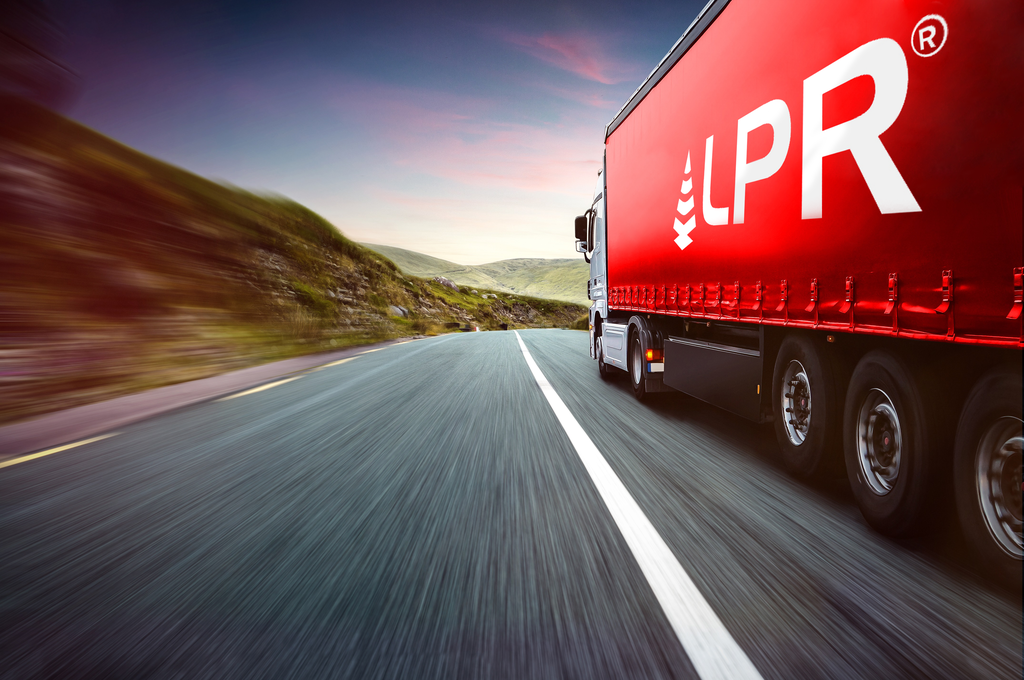 As well as creating a safer and more comfortable environment for staff, their collaboration has substantially increased productivity.
James Jones & Sons (Pallets and Packaging) operates this and four other depots for pallet pooling specialist LPR, having entered a partnership agreement in 2017. The Pallet and Packaging division is part of James Jones & Sons Ltd, one of the UK's leading sawmill businesses. James Jones is also the leading supplier of homegrown timber to Britain's pallet and packaging industry.
Its trusted reputation as a timber pallet manufacturer and processor, with expertise in pallet recovery, inspection, repair and associated services, makes James Jones a natural partner for LPR.
At each of the five automated depots, James Jones sorts, examines and repairs incoming pallets. Around a quarter of the pallets handled need to be repaired in some way. Starting with the Castleford site, the partners have collaborated to address factors impacting employee safety.
The joint investment has raised the average pallet sort and inspection rate from 41,000 in the last quarter of 2017, to 53,000 today (up 29%). The average pallet repair rate has increased from 10,000 to 14,500 (up 45%).
Between them, LPR and James Jones have invested around £250,000 in a long list of upgrades to the depot's facilities and equipment. Along with employee protection features, the safety elements include enhanced provision for training. There has also been a major overhaul of the site's automation.
Safety and reliability
The site has always had a strong policy of pedestrian segregation, but this has been further reinforced by improved line marking and barriers - keeping workers safe whilst forklift trucks are operating. The previous interior and external lighting have been replaced by a greatly improved effective LED system. This gives a clearer view of potential hazards, while enabling staff to inspect pallets more precisely and achieve consistent quality during repair.
One particularly welcome change has been the removal of an awkward 90-degree bend in the automated line. In addition, the overhauled machinery works more reliably, downtime is reduced, and staff can concentrate on their priority tasks - while maintenance is left to the engineers.
In order to facilitate greater efficiency, the Castleford site operates a spares department - which makes it easier to maintain automated lines and maximise uptime.
Happy staff
Ergonomic work benches have been created. These new, purpose-designed work benches have been built around the repairers' needs. To prevent strain and fatigue, everything is now at hand, with minimal effort required for lifting, stretching or bending. Typical of the aids fitted is a counterbalanced reciprocating saw holder, which places the tool at hand for its user – removing the need to reach for it. The benches are fitted with fans for comfort and all work areas are supplied with music via a new audio system.
Thanks to the improved working conditions, staff retention has improved and customers are benefiting from the greater experience and skill of longer-term employees. Since the last quarter of 2017, staffing has also been increased from 29 to 35 – predominantly full-time employees.
A blueprint for collaboration
Both companies are delighted by the results of their collaborative efforts at Castleford, which will be used as a blueprint for improvements.
"The partnership is working really well, and we approach everything as a joint venture," says Stuart Greenwood, James Jones' Castleford depot manager. "We both want to achieve the same thing. If anyone from either organisation finds something we can improve upon, we act immediately. The communication between our teams is second to none, and our relationship is getting stronger all the time."
Paul Scott, LPR's depot quality manager, is equally enthusiastic about the collaboration. "This is very much a partnership. Better still, James Jones not only co-operates with us as a partner, but treats us like a valued customer. We find the team there very approachable and willing to help. They work with us very closely on health and safety and quality audits, for instance, and we know whatever we ask for as a result will be implemented very quickly."
He concludes: "What our collaborative relationship has achieved is a better product and service for customers, better output for both of our businesses and a better environment for staff. We look forward to repeating this flagship project's success at our other depots."
OTHER ARTICLES IN THIS SECTION