ARTICLE
Retailer converts DC to omnichannel approach
06 November 2018
In recent years, drastic measures have been carried out within Blokker to reverse negative results and reposition the Dutch retailer in its market.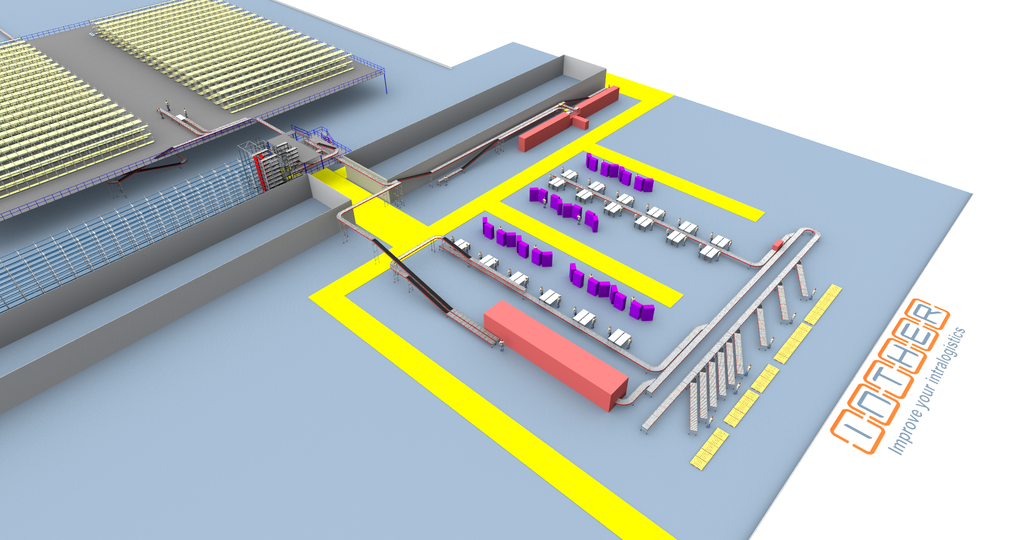 The DC in Geldermalsen will be converted into an omnichannel facility. Inther has been commissioned to automate and mechanise the DC.
"This project has many different components and is a good reflection of the possibilities and products that Inther has at its disposal," says Sjoerd van Nies, project manager at Inther.
The total project consists of a shuttle aisle with over 4,000 storage locations, 65 Pick-to-Light carts, a Put-to-Wall solution supported with Put-to-Light and 60 sorting carts, an automatic tote stacker that automatically (and in the correct order) stacks totes out of the shuttle on dollys. There are approximately 700 metres of conveyors for the internal transport of order totes and shipping boxes and the Inther LC Software is used for Material Flow Control, the inventory management in the shuttle and as the gateway between the Locus WMS, the Pick-to-Light carts and the Put-to-Wall solution.
The on-site installation will start in late 2018/early 2019, to be fully operational by mid-2019.
OTHER ARTICLES IN THIS SECTION