ARTICLE
Scheme saves more than 100,000 trees
15 March 2019
Pregis, supplier of Easypack, announced year on year growth in sales of green packaging technology in 2018, resulting in 122,125 new trees being saved in the 12-month period, its highest ever annual figure.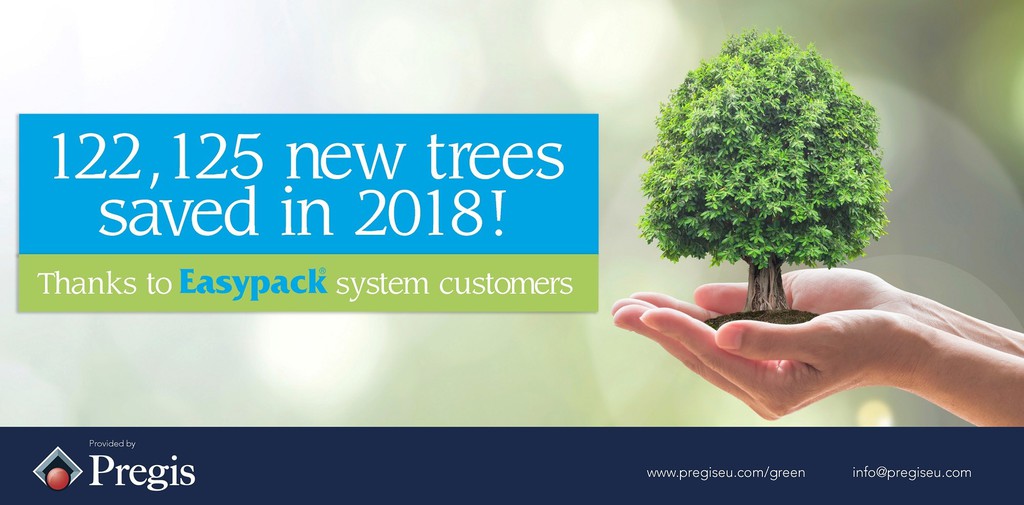 Easypack's packaging technology produces 100% recycled, 100% recyclable and 100% biodegradable paper packaging, which is also pH neutral and fully certified to ensure that it is 100% recycled and traceable to source. The paper also complies with EU legislation on the Restriction of use of Hazardous Substances (RoHS), and Registration, Evaluation, Authorisation and restriction of Chemicals (REACH).
Easypack's green packaging technology has been manufactured in the UK for over 25 years, with the sole aim of providing customers with an environmentally friendly packaging alternative to plastic or non-degradable packaging mediums.
The Easypack range of green packaging technology produces a wide range of robust, cushion void-fill packaging that prevents in-transit breakages, and requires less in-the-box packaging so reduces costs. As well as being strong and clean, the packaging will protect virtually every type of product.
Every year, Easypack customers are presented with an annual Sustainable Packaging Certificate which shows how many new trees their business has protected during the previous year.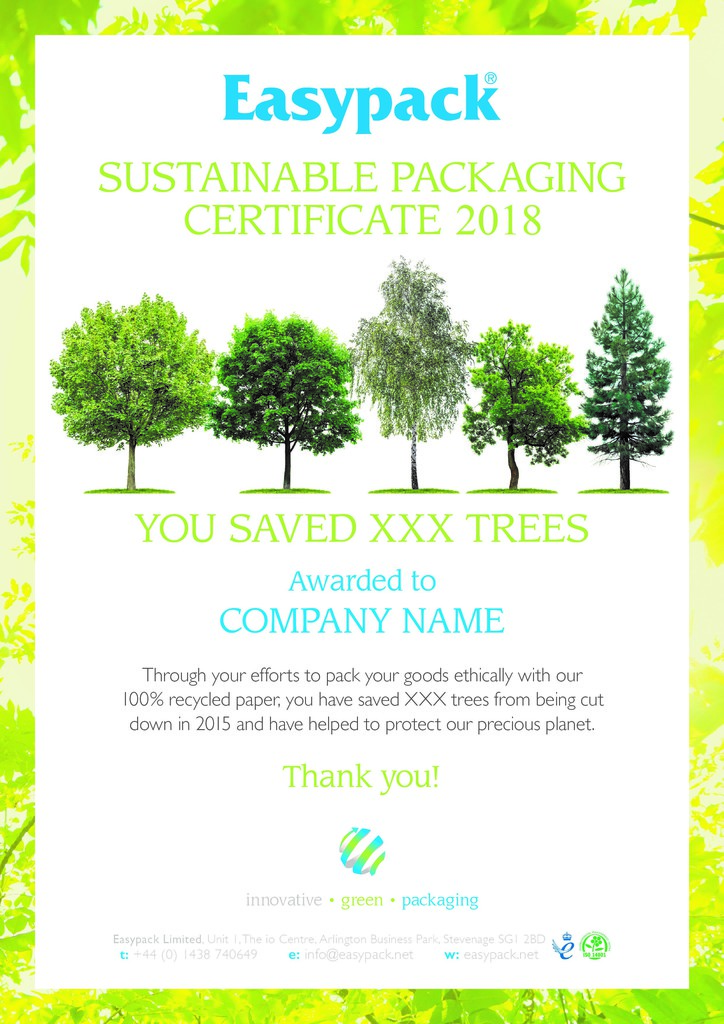 OTHER ARTICLES IN THIS SECTION