ARTICLE
Semi-automated storage for food firm
30 October 2018
AR Racking has a pallet storage system across different temperature zones for multi-user warehouse.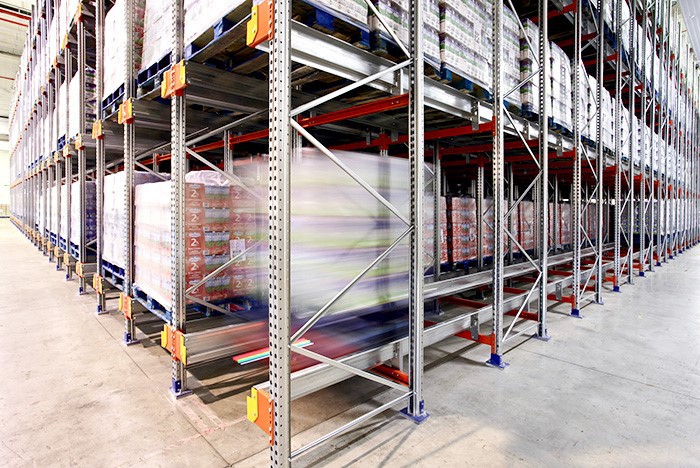 Spanish firm Lucuslog, a company that operates a 24-hour multi-client food warehouse, has engaged AR Racking to design and build its new facility in Begonte, Lugo, Spain.
Lucuslog has facilities of 10,600 m2 divided into four rooms at room temperature, refrigerated and frozen, for the storage of food products entrusted to them by their customers. These facilities also have more than 50 loading docks.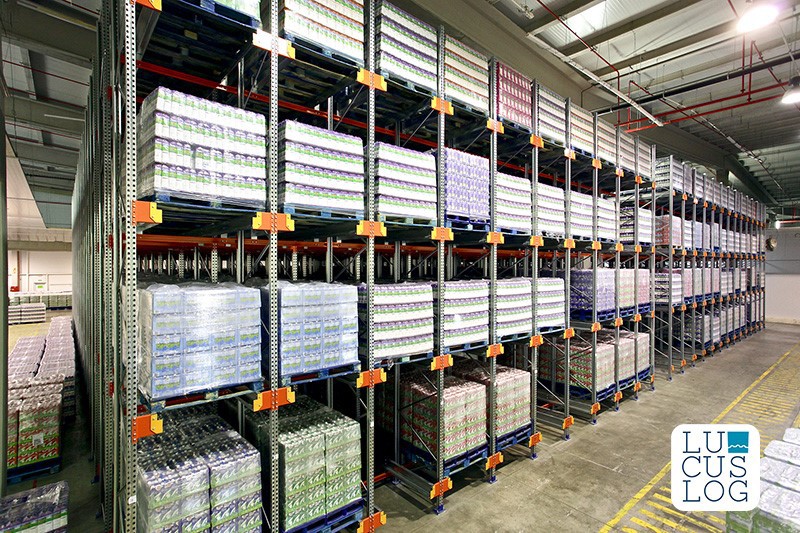 For this company, AR Racking designed and installed a high-density semi-automatic solution for pallet storage, AR Shuttle. AR Shuttle is a system that uses powered shuttles that autonomously move inside the rack, giving LUCUSLOG a storage capacity of 3,036 pallets.
With the installation of this system, Lucuslog reinforces its logistical capacity since the AR Shuttle automates the movement of palletised goods, and allows it to keep rigorous control of the inventory through sensors that count the pallets stored.
Specially designed for high turnover warehouses with a constant handling flow, this system installed in the Lucuslog plant in Begonte, allows the company to optimise the service of warehousing for its customers' products, 24 hours a day.
OTHER ARTICLES IN THIS SECTION