ARTICLE
Slash fulfilment times
12 October 2018
The use of automated, software-driven solutions such as vertical carousels, vertical lift systems, vertical Buffer modules and horizontal carousels for inventory picking can slash fulfilment times.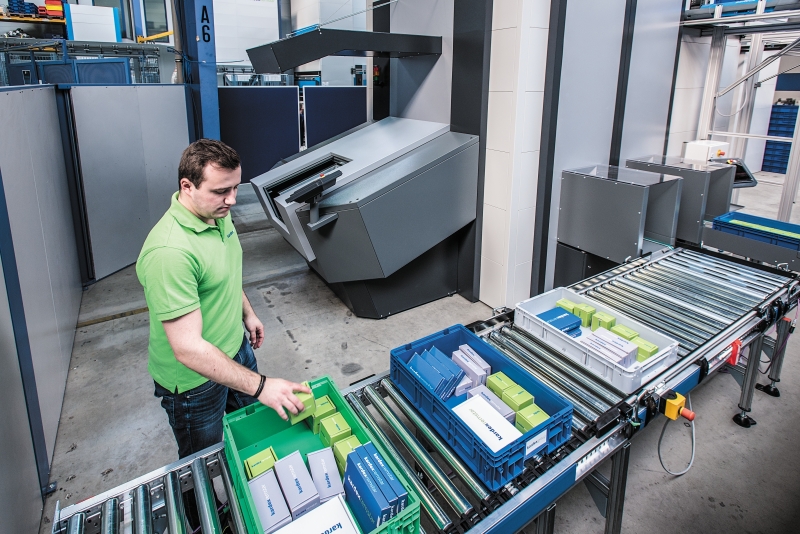 A variety of automation technologies are available from Kardex Remstar to improve both the speed and accuracy of the picking process and workflow.
For example, when dynamic storage systems are coupled with improved workflow procedures related to order-fulfilment, picking and shipping, facilities are able to drastically improve overall inventory management within the facility and boost customer satisfaction.
Automated storage solutions are used by many for improved space utilisation. By maximising the use of under-utilised overhead space from the floor to the ceiling, traditional floor space requirement can be reduced by as much as 65-85%. For many it can mean the difference between staying put or moving to larger premises. Another major factor is improved working conditions. Automated solutions are designed with the worker in mind. Not only do they help to reduce foot travel, but are ergonomically designed. By bringing the goods to the person, bending, reaching and carrying is greatly reduced, which is faster and safer for staff.
Today, a variety of automation technologies and optimisation strategies are available to help warehouse operators overcome the limitations and inefficiencies of the manual approach. And because these technology options are essentially modular in nature, today's automated systems can be phased in over time. This gives warehouse managers great flexibility in terms of managing expenses and training issues, and analysing ongoing results to both fine‐tune ongoing optimisation efforts and analyse return on investment (ROI).
Today, four main technology options are available for automating the storage and retrieval of individual SKUs, and for improving operational efficiency: Vertical lift modules (VLMs), Vertical carousels, Vertical Buffer Modules (VBMs) and Horizontal carousels. These solutions enable warehouse operators to spread investment costs over time, move certain parts of the overall inventory into the automated solutions, support staff and analyse the experience over time to determine time and labour savings.
OTHER ARTICLES IN THIS SECTION