ARTICLE
Sustainable plastic pallet website launches
01 April 2020
Exporta has created and launched a new website and brand called Plastic Pallet Experts.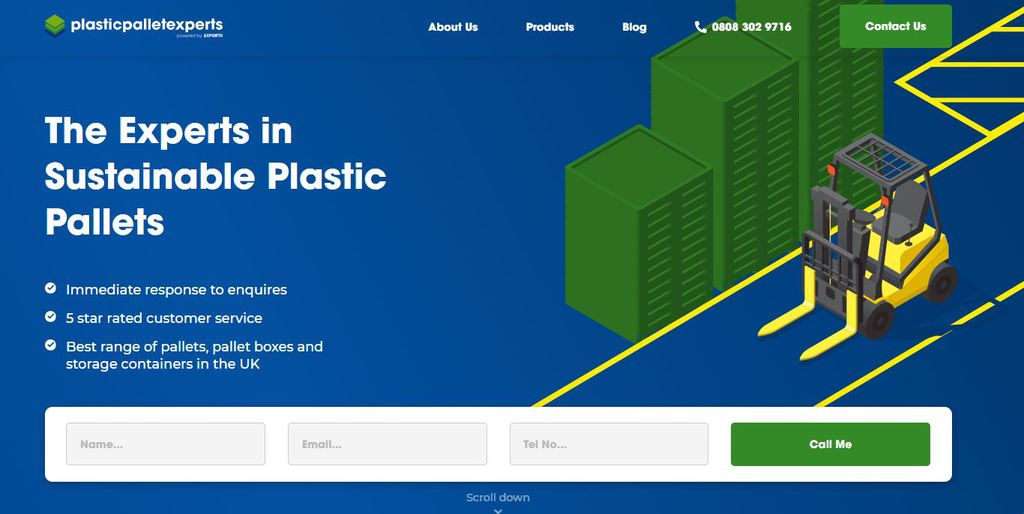 Exporta's website - www.plasticpalletexperts.com - showcases sustainable plastic pallets, pallet boxes, and storage containers, as well as the 150 years of expertise that the team has in the field.
The new website shows the wide range of products available from stock for next day delivery. The company has over 43,000 items in stock and a robust and quick supply chain in place for larger bulk orders.
The company says: "Plastic products have a bad name in some circles but plastic products such as these are a real sustainable option when pitched against the likes of wood or cardboard alternatives. Our plastic products are 100% recyclable and 98% of the pallets we sold in 2018/2019 were made from recycled plastic.
"Plastic lasts around 25 times longer in constant use than wood or cardboard so even if the initial purchase outlay may seem higher the payback period is always very short.
"At Exporta, we are great at handling orders and enquiries and turning them around fast, but Plastic Pallet Experts is the place to come when you are looking at larger volume orders and a long-term partnership for your product handling consumables.
"Our team of Experts are here to guide you through the process at every stage so that we secure the right pallet for your business and application. We have several suppliers in different countries inside and outside of Europe which means we can offer an unparalleled choice with a secure supply chain behind it. Our aim is to help make your business and supply chain more efficient and competitive in what is currently very tough trading conditions for all businesses and industries."

OTHER ARTICLES IN THIS SECTION