ARTICLE
TGW's Rovolution wins Robotics Award
09 January 2019
Automated handling solutions specialist TGW has won the 'Business' category in the 2018 Austrian Robotics Awards with its 'Rovolution' robot technology. The judging panel was impressed by TGW's intelligent, self-learning and flexible system for fully-automated single-piece picking.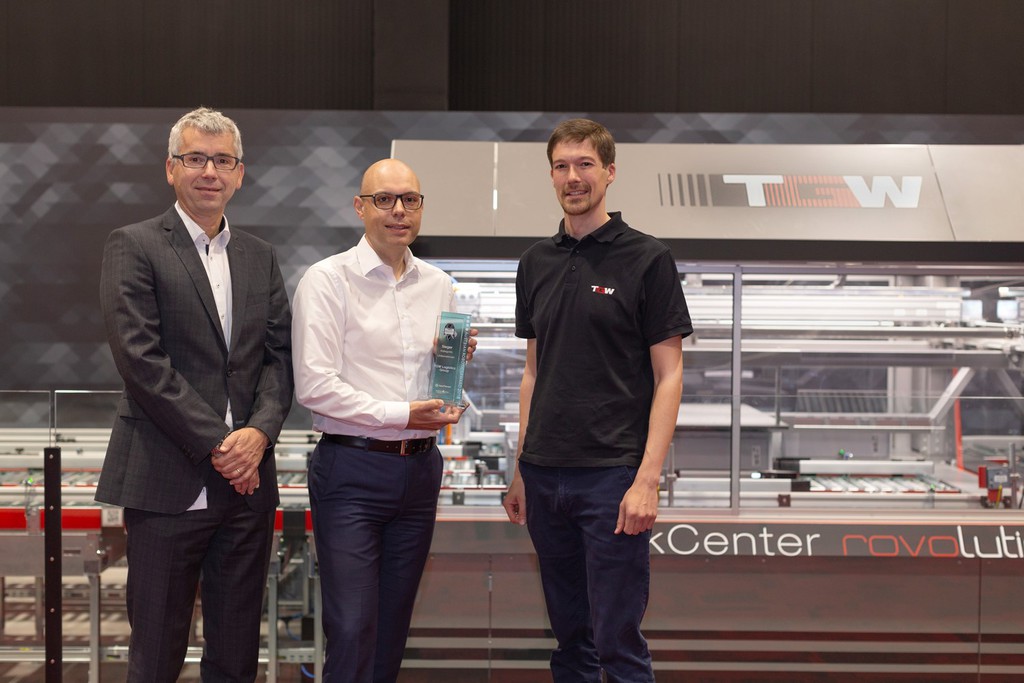 "This award is a fantastic confirmation of our work. Positive feedback from customers as well a large number of inquiries from potential customers are proof of the fact that we have our finger on the pulse of the industry," says Harald Schröpf, CEO of the TGW Logistics Group.
"Rovolution's technology is based on research from cognitive robotics, machine learning, and image recognition," says Markus Gusenbauer, Director Group Technology at TGW. "Unexpected events are corrected autonomously and completely without human intervention, which allows for uninterrupted work processes 24/7."
Rovolution's second major advantage is flexibility. It can cope with a huge variety of article and packaging types, including both firm and soft packaging.
"System performance using gantry robots is significantly higher than with classic jointed-arm robots and can be seamlessly integrated into the TGW system world," says Harald Schröpf. "The market has been waiting for a solution like Rovolution, and we're happy to provide it."
OTHER ARTICLES IN THIS SECTION