ARTICLE
Thorworld Dockboard assists delivery firm
18 February 2019
Delivery specialist for chilled and frozen goods Long Lane Deliveries has enhanced its client focused capabilities, with the addition of Thorworld Dock Plates.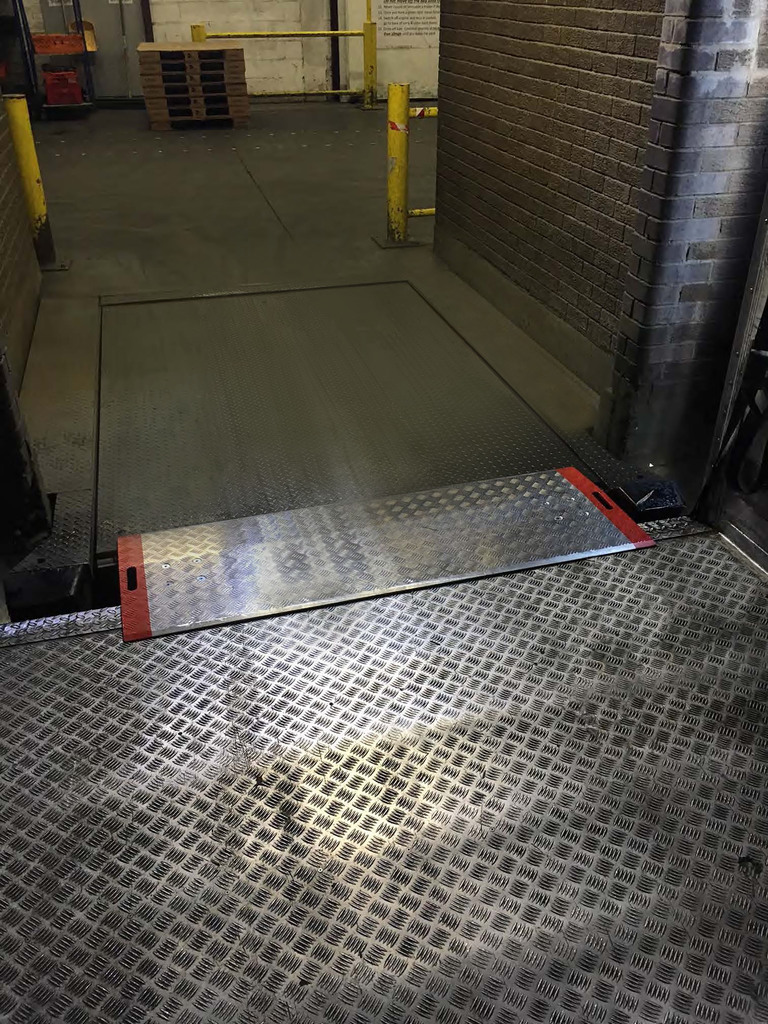 Operating a fleet of 50+ vehicles from a total of 18 loading bays, Long Lane Deliveries, which distributes for among others, Tesco, Rowan Glen and Muller, already uses four Thorworld hinged bridge plates to provide safe, effective links from dock to vehicle – a system that has proved highly successful when loading and unloading smaller, transit sized vans.
"The hinged bridge plates are an ideal solution for connecting the unavoidable gap between our purpose-built van dock and the despatch vehicles," explains Raymond Nelson, project manager at Long Lane Deliveries. "However, to enable our operation to continue functioning effectively at all times, we also wanted a further, supporting piece of kit that could quickly be brought into use as a backup to our standard pit mounted dock levellers in the event of a power failure."
Raymond refers to his firm's recent purchase of two Thorworld Dock Plates – high tensile aluminium plates, with a built-in anti-slip finish, lifting handles and locking legs designed to prevent movement.
While heavy applications and fork lift vehicles may require a Thorworld Dockboard, the custom-built Dockplate presents an ideal solution to get deliveries to customers safely, as expected and on time. It can be for use with pallet trucks, sack trucks and roll cages, and can also enable loading access for pedestrians without the risk of hazard.
It's been designed to 'fill the gap' in more ways than one, as should a customer's power supply stop for any reason, the plate can simply be dropped into place between the dock and the trailer. The underside brackets stop the plate from moving too far in either direction and the built-in handles help to make bringing the plate into play, quick and easy.
OTHER ARTICLES IN THIS SECTION