ARTICLE
Versatile conveying system
03 October 2018
Avancon has released a component that allows users build a variety of switches, diverters, crossings, corners, x-double-crossings and even sorters for complex and large conveyor systems.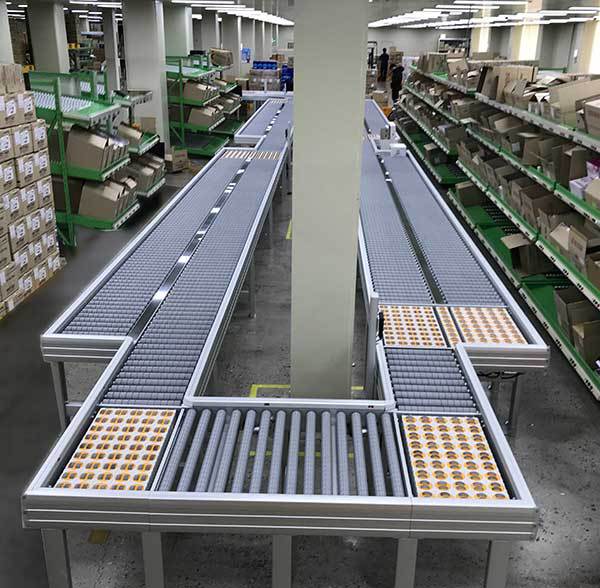 These systems can be used to handle boxes and cartons of any size throughout the DC. This patented element is called OTU (Omnidirectional Transfer Unit), produced and delivered by Avancon, Switzerland.
The technology is said to be versatile and universally usable in these systems. It can be deployed for transporting nearly all kind of goods into any desired direction. It can be used in most industries and fits into almost all conveyor constructions by the use of aluminum profiles underneath. It comes assembled to OTU-tables, which are equipped with a power supply, BLDC-motors and the necessary controls and programmed for your application.
Application examples include:
A Corner-Solution and a Transfer-Solution installed in a picking line, at a big pharmaceutical producer and distributor in Korea, where on two lines a circle for the two typical picking lines were installed.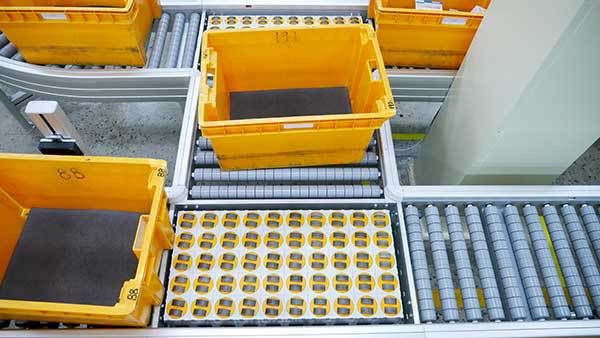 A new developed Airport Security Line for hand baggage with modern CT scanning. It will be installed in many Airports worldwide by the CT-X-ray producer.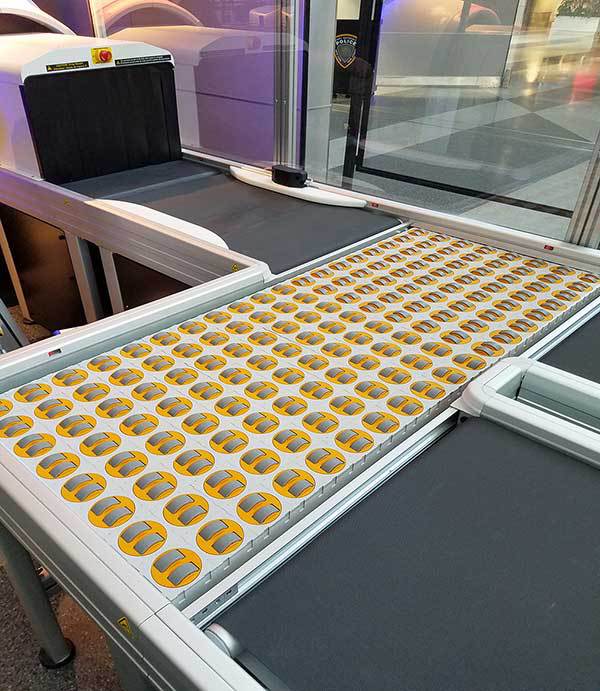 A warehouse application that is fast enough to meet the sequences of stacker-cranes in high bay storage to distribute 10,000 packages per hour to 8 destinations.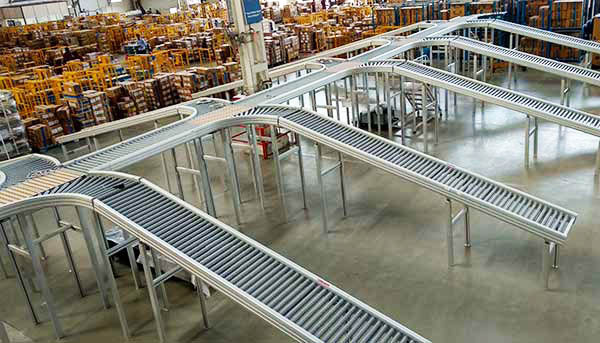 This sorter shows the advantage of the OTU-diverter, which transports the goods directly in a curved way to the right and/or left. In this case directly to the straight chutes. It is installed at one of the largest distributors for Car and Motorcycle parts in India by Bastian Solutions.
Another application is this Xdouble crossing, which is able to transfer whether straight-in-line or crosswise from one line to a parallel line. With a flat construction, two lines can be installed one above the other.

As a transfer from one lane to the other, OTU transfer tables can be used, where an inclining- and declining conveyor can discharge boxes on any floor of the building.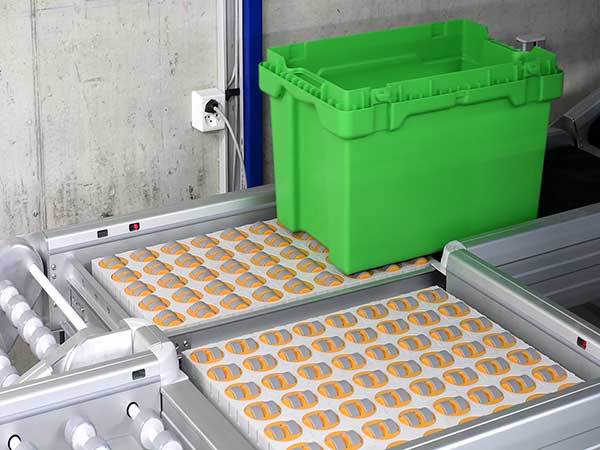 Instead of installing a long line of rollers diagonally, which is complicated to build and expensive, these OTU-bricks solve the problem. In this case the direction is fixed. The application is used before barcode readers, when boxes or cartons have different dimensions.
The OTU tables can be used in many more cases, as for picking in front of a high bay storage or for moving goods into the straight direction or to move goods around corners or to move goods just out of a powered line for inspection.
The OTUs are designed to carry a load 10kg each and to move with a speed up to 1.5 m/s into any direction (360°).
http://www.avancon.com/otu.html
OTHER ARTICLES IN THIS SECTION