ARTICLE
Coloured dock shelters
10 September 2018
Having earned a reputation for quality and reliability over many years, Stertil has become increasingly involved in designing and developing bespoke solutions to help promote customers' branding.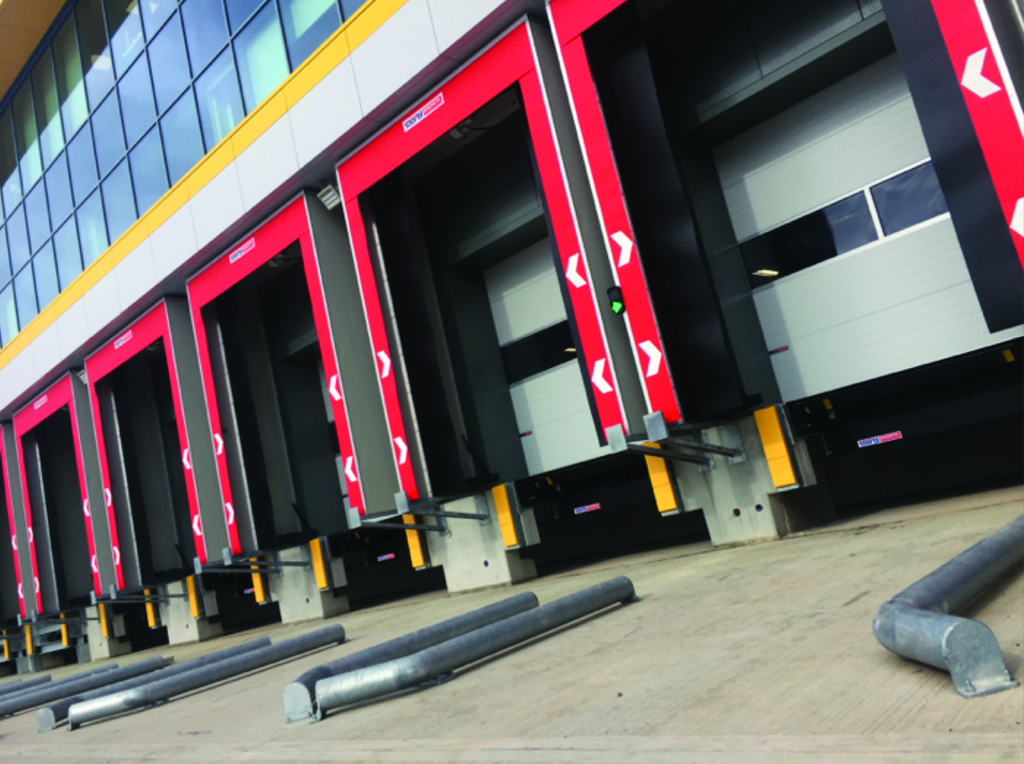 This has included the incorporation of logos and colour schemes to reinforce corporate identities and the introduction of bespoke coloured dock shelters is a continuation of this process.
The Stertil range of dock shelters is used extensively to support loading and unloading operations at thousands of installations including distribution centres, warehouses, manufacturing sites, retail outlets, transport hubs and many other locations. In these applications, the shelters provide a universal and flexible solution by ensuring optimal sealing on vehicles of varying types, heights and widths.
Stertil dock shelters are made from top-quality materials. The combination of an aluminium frame and strong, reinforced curtain materials results in a very effective structure that will last for decades. Top and side curtains automatically press against vehicles whilst an effective wind protection system keeps the curtains in place even under extreme wind conditions.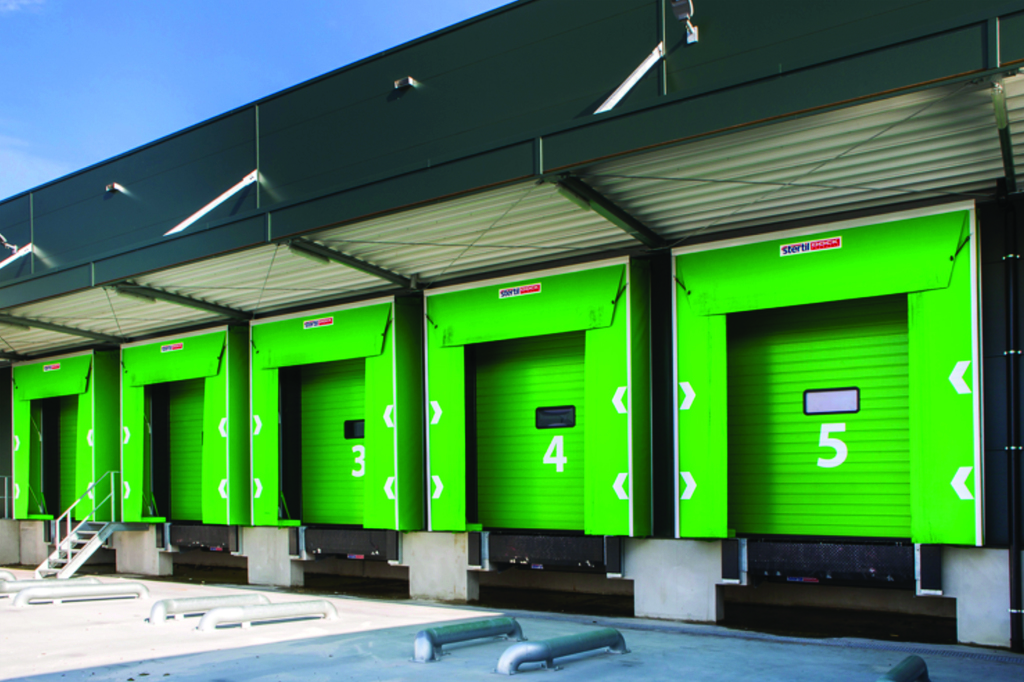 "We still supply the majority of our dock shelters complete with standard black curtains," says Andy Georgiou, general manager of Stertil Dock Products. "However, we have responded to a growing requirement for bespoke coloured curtains and we are pleased to help promote our customers' brands alongside providing a range of world-beating dock products."
The curtain shelters are available in four different models including the WL as the standard premium model with maximum versatility, the WF model without side panels for use on recessed platforms, the WSP model with a fixed frame and the cost effective WE version.
The WL curtain shelter incorporates many features to ensure the best possible seal in all environments. An integral collapsible aluminium frame prevents damage from badly positioned vehicles and can be fully customised. Also, by safely accommodating a wide range of vehicle sizes and offering a range of projections from 600 to 900mm WL curtain shelters are extremely versatile.
Other advantages include:
Optimal drainage of rainwater
Standard double guidance chevron markings for correct positioning of vehicles to shelter
Attractive, streamlined exterior design
Wide range of materials and options
Low weight for easy installation
OTHER ARTICLES IN THIS SECTION