ARTICLE
Transdek double deck lifts key for Matalan
07 October 2019
Matalan commissioned Transdek to help enhance the speed and safety of loading double deck trailers at its Knowsley distribution centre, with the installation of two specialist lifts.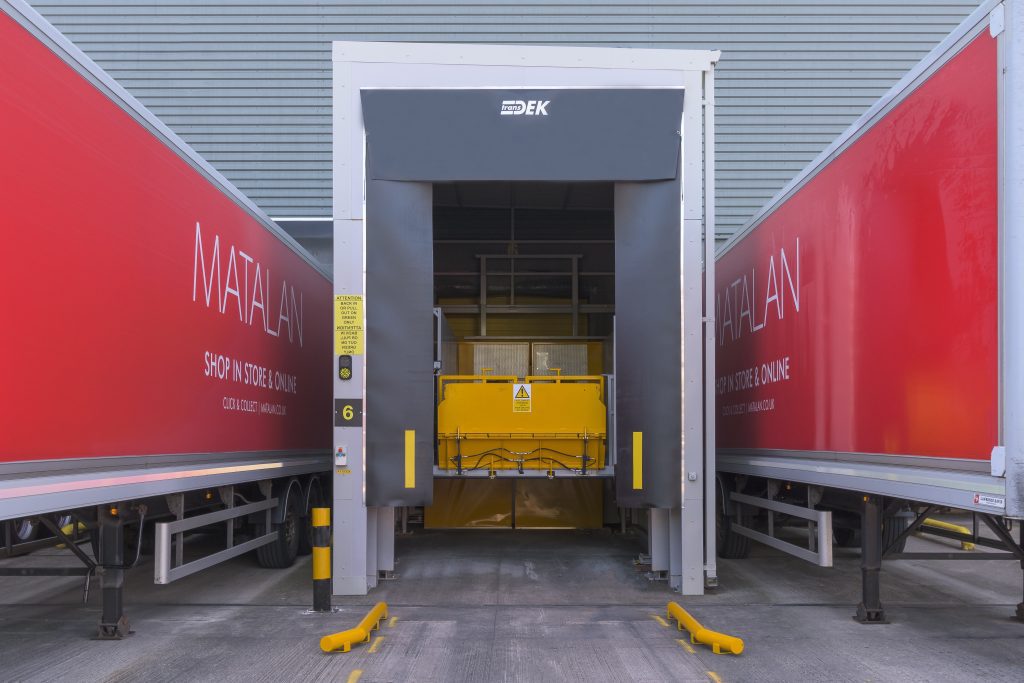 According to Matalan, the pods have cut loading times of its double deck trailers by 50%, as well as improving safety for both drivers and loaders at the site, which supplies product to the retailer's 230 UK stores.
Transdek manufactured and fitted two 5.5-tonne double deck lifts for the project, each of which holds up to 18 of Matalan's roll cages. Supplied as self-contained, modular loadhouse pods, the lifts service Matalan's fleet of 10 fixed double deck trailers on both inbound trunking and outbound store deliveries. The company previously loaded its fixed double deck trailers by taillift at the Knowsley DC.
John Smith, central operations at Matalan, says: "The team at Transdek has been simply excellent. They have provided consistently professional support from start to finish of the project, and have obviously really valued the relationship with Matalan.
"As a result of fitting the Transdek lifts, we've been able to half the loading time of our double deck trailers, as well as increasing safety for our loaders and drivers. Another major benefit for us is that the machines will comfortably service our changing fleet profile, as we switch to Transdek's Wedge and other forms of double deck trailers to further increase our logistics efficiencies in the future."
Both units are fitted with Transdek's patented bi-fold bridge plate, which enables operators to safely access and open shutter and sash-type rear doors once vehicles have docked. The bridge plate and front safety gates on the lift platform operate in a two-stage action. The first half of the bridge plate and gates open to bring loaders within safe reach of the vehicle doors. Once the doors are open, the second half of the draw bridge deploys on to the vehicle deck, while the gates fully open and lock in to position to prevent falls from the sides of the bridge plate.
A new, 'taillift-pocket' design was also incorporated in to the pods, which allows trailers to reverse on to the loading bay with their taillifts deployed. Matalan specified this feature for the machines as an alternative to integrating taillift transformers into the pods.
OTHER ARTICLES IN THIS SECTION