ARTICLE
Building expertise
11 March 2020
Exporta outlines what the business has achieved.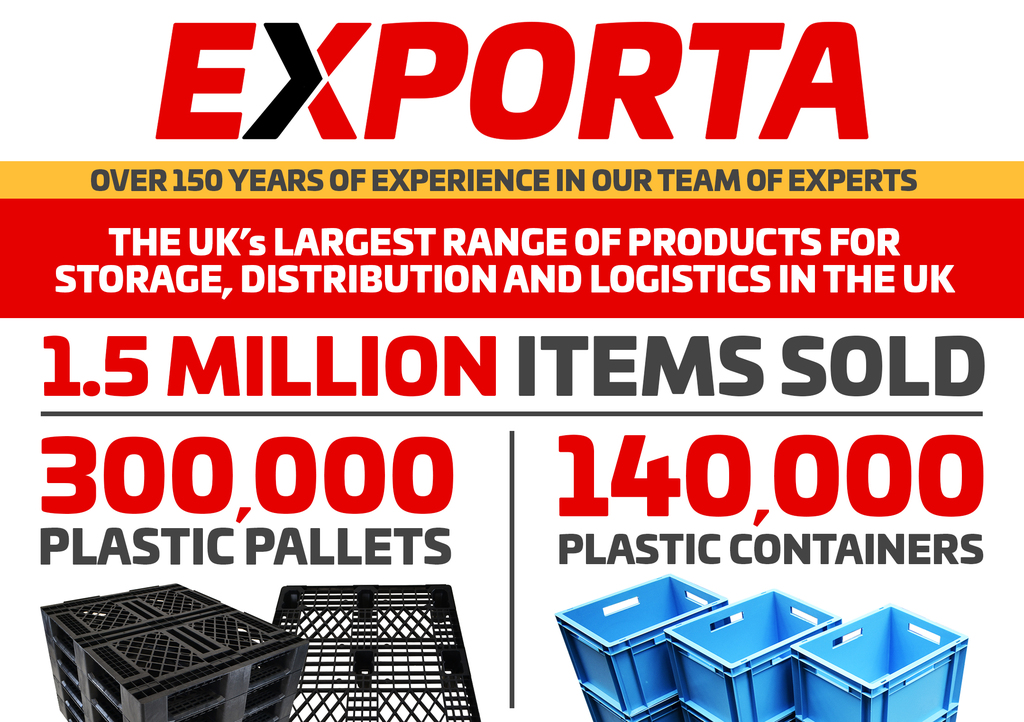 The firm says: "Sometimes when you are in the throes of day to day trading, helping customers, making sales and delivering orders to customers, you don't realise the scale and impact of what you are doing.
"We stopped for a few minutes to look at some facts and figures and we were completely astounded at the what we have accomplished in the last couple of years."
Exporta has:
Supplied more than 1.5 million items to customers.
Delivered over 300,000 plastic pallets.Wrapped 190,000 wooden pallet collars.
Shipped 140,000 plastic containers and crates.
Floated 80,000 dunnage bags to customers.
Clothed businesses in 370,000 workwear & PPE items.
The firm has also calculated that it has over 150 years of experience in the product handling, distribution and storage industry.
Don Marshall, head of marketing & eCommerce said: "With 150 years of experience within our team it makes us the experts in not just plastic pallets but pallet collars, plastic boxes, containers, crates, load securing, warehouse equipment and workwear & PPE. There is no company in the UK who has that depth and breadth of range coupled with the experience to help businesses improve efficiency and costs in their supply chain."
OTHER ARTICLES IN THIS SECTION