ARTICLE
Miniload combines high storage density and high travel speed
03 July 2018
Shortly after the launch of the STC 2B1A, Jungheinrich received the first order for its new stacker crane for automated miniload warehouses.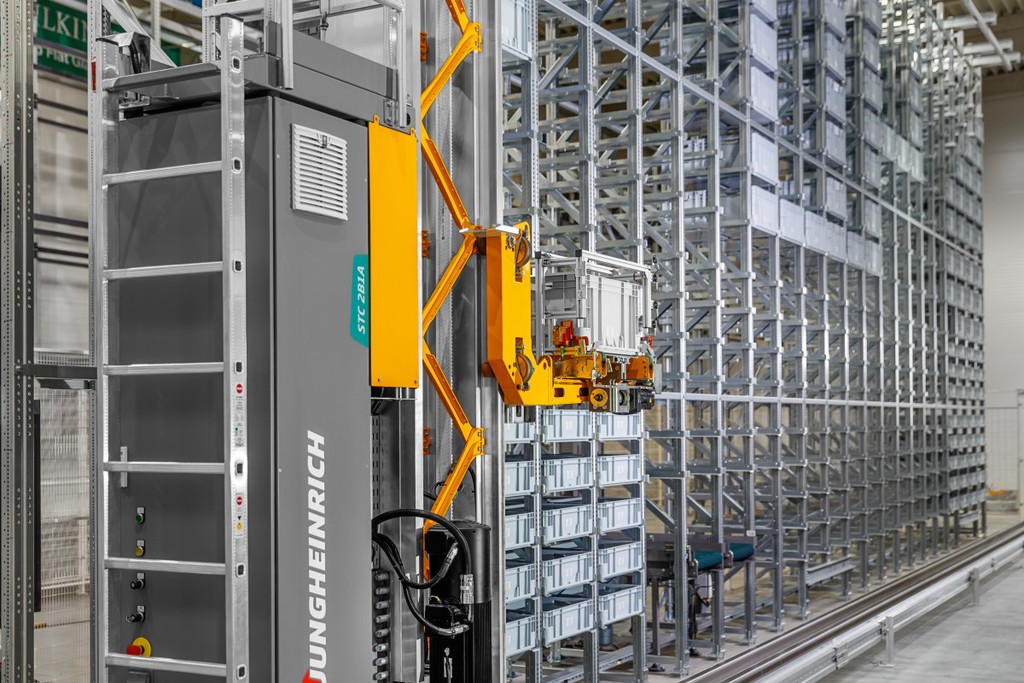 The VAHLE Group, a manufacturer of energy and data communication systems from Kamen, commissioned the construction of an automated small parts warehouse. The order includes conventional warehouse technology, as well as forklift trucks, and the core element of the system is the new STC 2B1A stacker crane.
The Miniload will serve a total of 7,314 rack storage locations in Kamen at a travel speed of 6 metres per second. In the small parts warehouse, two different container formats are used simultaneously – boxes measuring 600 x 400 mm, which are stored double-deep, and boxes measuring 300 x 400 mm, which are stored four-deep and crosswise. Completion of the plant is scheduled for the end of 2018.
Jungheinrich's STC 2B1A is considered to be the most powerful stacker crane for automated miniload warehouses in its class. It has energy buffers specially adapted to its handling characteristics called "SuperCaps". They store energy released during braking processes and feed it back into the drive system during acceleration. As a result, Jungheinrich has reduced the energy requirement and, in particular, the required connected load of the stacker crane by up to 25% compared to the competition.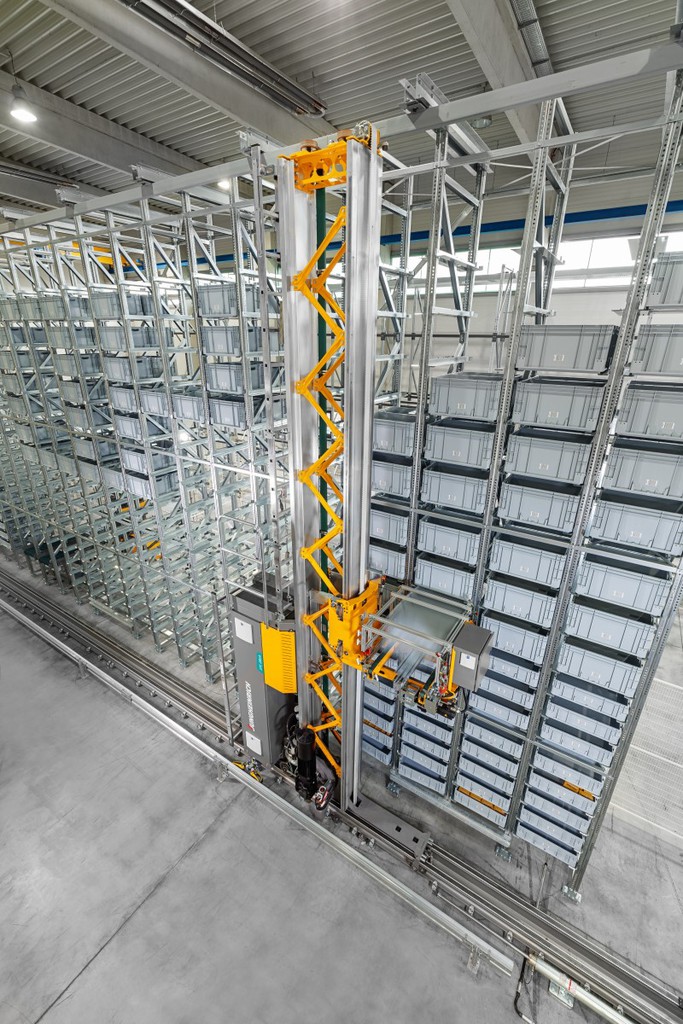 Jungheinrich has also designed the STC 2B1A for maximum efficiency in terms of space utilisation. Due to the design of the travel rail and the Omega drive system—which, unlike other stacker cranes, is integrated into the foot of the mast to save space—the system is said to achieve the lowest approach dimensions in its class.
In comparison to other stacker cranes on the market, Jungheinrich's STC 2B1A enables its customers to save space while maintaining the same storage capacity or expand their storage capacity while increasing their throughput. Another innovation is the new modular mast design. Despite its lightweight construction, it ensures particularly high stability of the device up to a height of 25 metres.
Steve Richmond, Director – Logistics Systems, Jungheinrich UK, comments: "The new STC 2B1A, Jungheinrich's first internally developed Miniload, sets a new standard in throughput performance, energy efficiency, utilisation of space and flexibility."
OTHER ARTICLES IN THIS SECTION