ARTICLE
Lift truck operator assessor training launched
04 October 2018
The RTITB Instructor Academy has launched a new Assessor course to help employers cost effectively check whether lift truck operators have the correct training and skills to work safely in their business.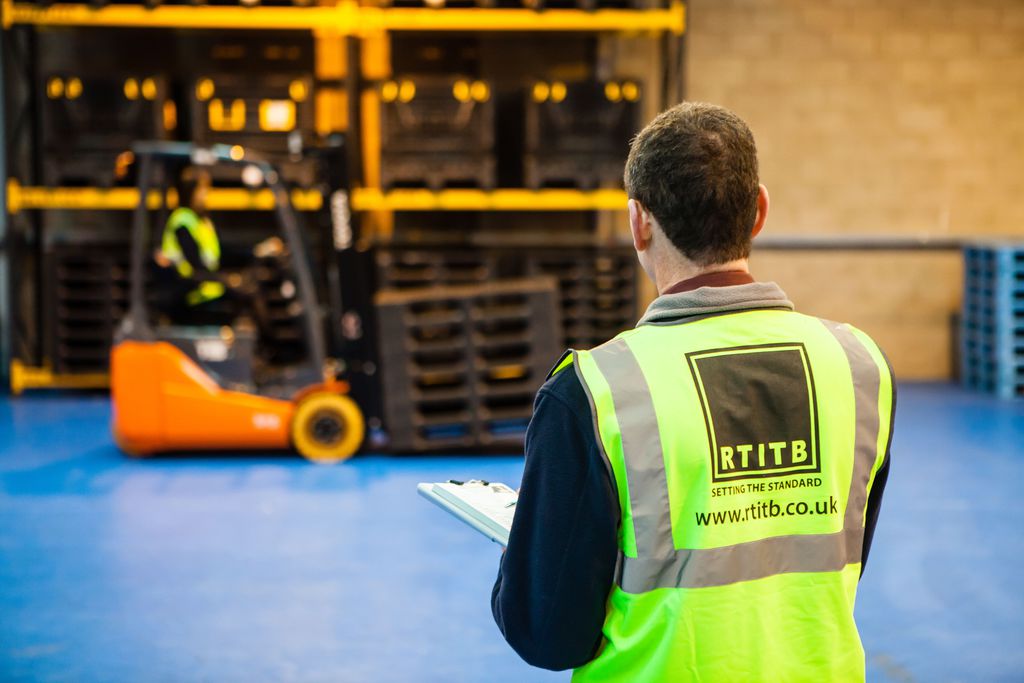 Qualified operator assessors will be able to conduct pre-employment assessment, return to work after absence assessment, ongoing periodic assessment (between refresher training), post-incident assessment and post-near miss assessment and create appropriate, compliant records of all assessments that have taken place.
"Although Lift Truck Instructors can deliver effective assessments, Instructor training is a significant investment for businesses who are only looking to assess skills, and not deliver in-house training," says Simon Docherty, manager at the RTITB Instructor Academy.
The new course, which can be delivered at the RTITB Instructor Academy in Telford, or on customer premises, over 5 days for up to 4 people, will cover relevant regulations, health and safety, MHE assessment procedures and how to assess all key elements of materials handling equipment operation, including pre-use inspection, practical driving and associated knowledge.
Compliance
To ensure Assessors can support training auditing and compliance needs effectively, candidates will be trained on the correct use of operator test marking sheets and report writing. The course has also been designed to cover assessments required for different reasons, whether periodical driving, truck defect or accident assessments.
Importantly, to pass the new Operator Assessor course, participants will be required to successfully complete a three-part examination consisting of a basic operator skills test, an associated knowledge multiple choice theory paper, and the delivery of an assessment of practical operating ability.
This course content has been developed by the RTITB Instructor Academy and reviewed and accredited by the preferred workplace transport training regulatory body RTITB, supporting employers in upholding consistently high training standards throughout their business, and across the industry.
"Achieving an RTITB Assessor qualification is something to be truly proud of and will also enable employers to offer a worthwhile professional development opportunity to their skilled and valued operators," says Simon. "What's more, candidates who successfully complete the course are eligible to be part of the renowned RTITB Register of Professional Instructors & Assessors – reinforcing their credentials to any future employer."
The new training course is one of a wide range from the RTITB Instructor Academy which has been specially developed to help businesses maximise their Return on Investment on training.
OTHER ARTICLES IN THIS SECTION