ARTICLE
Variable height welding benches
16 January 2019
Tecmach variable height welding benches are built to meet the needs of precision fabricators who require robust high quality equipment to support their efficient manufacturing operation.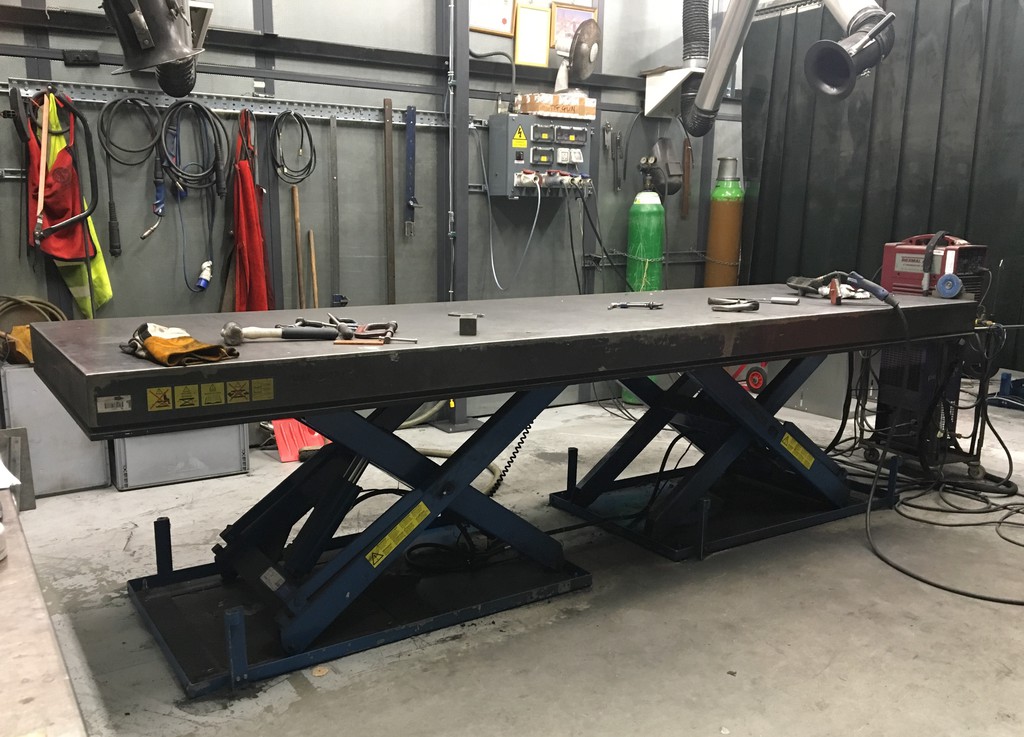 The welding operative can change the height of the table to give best access for each part of the welding operation, this can assist in maintaining work quality and improve operator health and safety. Being able to close the table to a low height allows safer transfer of the product at beginning and end of operations. The tables feature as standard 10 mm unpainted platform, earth bonding points, flexible conduit over cable and hoses to protect from welding and grinding sparks, safety ledge around platform and hose break valves, hand pendant control.
Tecmach can tailor the lift size to the customer requirements, the picture shows a 3 m long platform on tandem scissor arrangement, so that long product can be fabricated. This table platform has a 40 mm flange edge to allow items to be easily clamped to the platform.
Tecmach variable height welding benches are based on their proven scissor lift range which are built of quality components for industrial usage. The tables are built to EN 1570, machinery directive and are CE marked.
OTHER ARTICLES IN THIS SECTION