ARTICLE
Space saving
16 January 2019
Combilift will be exhibiting three of its models renowned for their ability to offer space saving, cost effective and safe handling and storage procedures in and around the warehouse.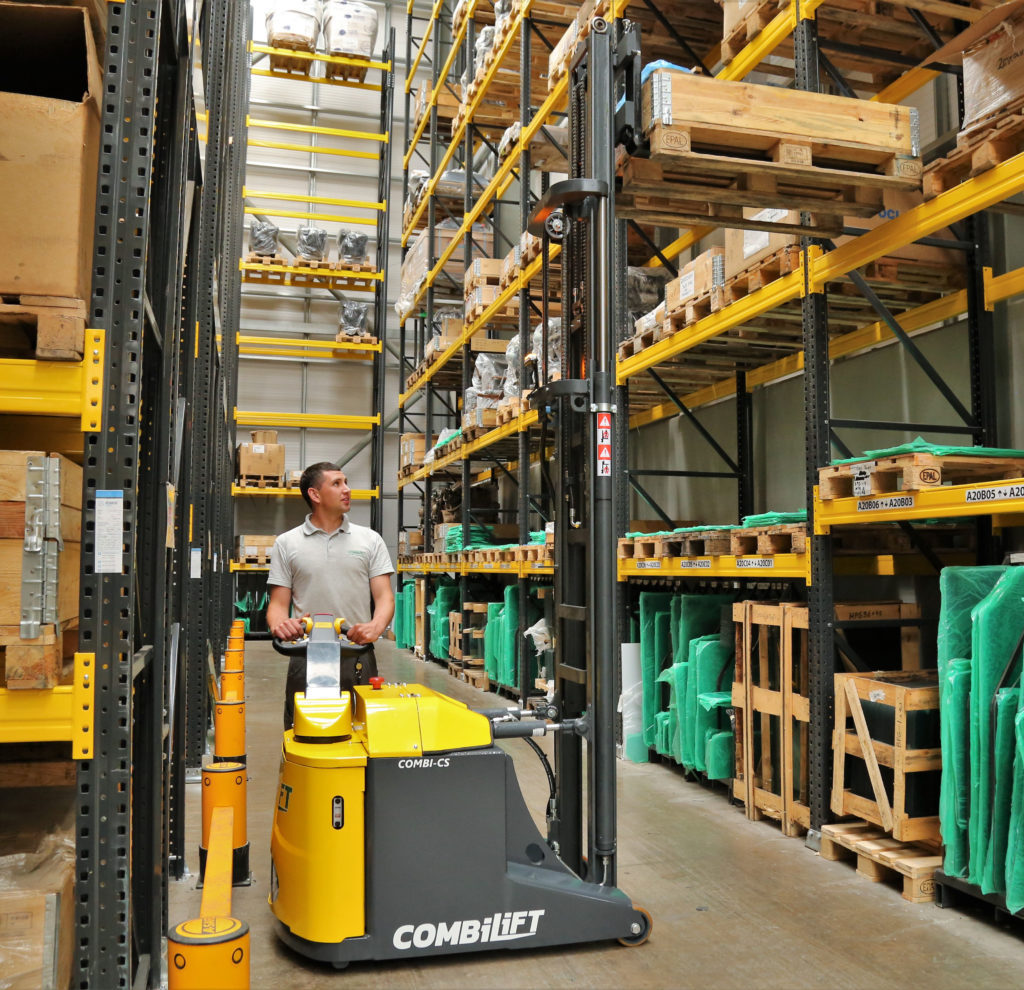 Two of these are from the growing pedestrian range that this innovative company has incorporated into its wide portfolio; the Combi-WR4 multidirectional reach stacker and the Combi-CS counterbalance stacker. Both feature Combilift's patented multi-position tiller arm which enables safer operation, maximum operator visibility and narrow aisle performance.
The tiller can be turned to the left or right of the unit to position the rear drive wheel, allowing the operator to remain at the side of the machine rather than at the rear as is the case with other pedestrian stackers. This eliminates the risk of operators being trapped or crushed between the back of the machine and racking when handling products. It also allows for full visibility of the load, the forks and the surroundings as the operator does not need to look through the mast, so enhancing the safety of other personnel who may be in the vicinity. Lift capacities start at 1t and a variety of lift heights are available depending on individual requirements.
The Aisle Master VNA articulated truck is another clever solution to improve productivity and increase storage space by as much as 50%. It replaces a combination of reach and counterbalance trucks, works in aisles as narrow as 1.6m and can lift to an impressive 15m to optimise warehouse capacity. Tough, powerful and with an excellent track record of reliability and low running costs, Aisle Masters are equally at home inside and out and are available with lift capacities of up to 3t and with electric, LPG or diesel powered options. Stand 202
OTHER ARTICLES IN THIS SECTION